"Forrester predicts that more than 50% of global enterprises will rely on at least one public cloud platform to drive digital transformation and delight customers." *
While the cloud race continues to gain momentum, colocation markets in Africa are set to boom. This is no more evident than with the expansion of Teraco, Africa's largest vendor neutral colocation data centre provider. CEO, Lex van Wyk, says that the African data centre market is still rising: "The potential for local growth is immense. The African market grew an estimated 15,8%** in 2017, with South Africa being one of the top growth locations."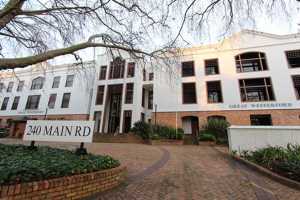 Teraco's total power provision has grown to 50MW, nearly doubling annually since opening its doors in 2008. Paradoxically, while the African market is believed to be at the beginning of its cloud-inspired journey, Teraco has already made significant progress in assisting several strategic cloud brands to enter the market: "South Africa is well positioned geographically to service the needs of sub-Saharan Africa and on a colocation basis, it is larger than the next 20 African markets combined."  Behind this growth trajectory is the story of Teraco. "Teraco has now built four fully-operational data centres and launched Africa's first hyper-scale facility," says van Wyk, "Core to our service offering is that all Teraco data centres are truly vendor neutral, highly connected and content rich interconnection hubs."
Cape Town, though a smaller regional market for Teraco, has recently, due to the increased commercialisation of cloud, started to flourish. Van Wyk says that Teraco Cape Town will be upgraded and extended as more local organisations and international brands look to colocate and offer services. The expansion of Cape Town is strategic to Teraco and in line with the rising demand for power dense environments of today's cloud-driven businesses.
"The next generation of applications and IT architecture will drive power density demands to levels not seen in traditional data centres. This power-hungry environment will be the driving force modernising legacy data centres. Cooling capacities and uptime requirements will also increase," says van Wyk. He says that it is for this reason that Teraco remains focused on ensuring that the data centre has the best energy efficiency designs and technology deployed during all future expansions and new builds.
The planned expansion of the Cape Town data centre will result in a facility five-times larger than the original footprint completed in early 2009. Teraco's Durban data centre, the smallest of its regional facilities, is also on an upgrade path due to increased demand.
"Responding to current and future client demands is of paramount importance. We have created an extremely robust offering and as a result, there is no other data centre in Africa capable of offering access to the same choice of connectivity, vast content or diverse cloud providers that resides in Teraco," says Van Wyk.
*Forrester Research – December 2017
**IDC – February 2018
---
About Teraco
Founded in 2008, Teraco Data Environments is the first provider of resilient, carrier, cloud and vendor neutral data environments in South Africa. It is also the biggest data centre in Africa. Clients benefit from the cost savings and improved resilience of securely housing their information systems and networking equipment in a colocation facility purpose-built and operated to global best practice by an expert organisation with an absolute focus on data centre technology and infrastructure. Teraco is also home to Africa's largest Internet eXchange Point (IXP) NAPAfrica. It is one of the top 20 largest global IXPs by membership.  Since its launch in 2012, it has grown to over 140 GBPS of traffic and 200 members, and is now a critical component of Africa's Internet eco-system.