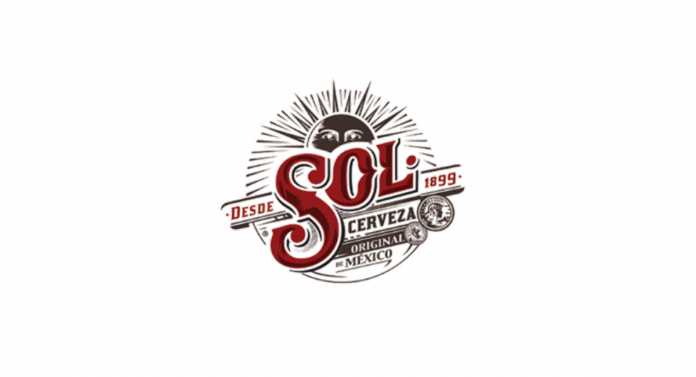 SOL beer's "My sunshine in a bottle" campaign is a South African first – leveraging a social media campaign across digital billboards in real time to achieve greater reach and brand awareness.
The campaign – which started in November 2017 – pushes the boundaries of a traditional through-the-line campaign by taking the most popular posts from 60 social influencers and broadcasting them on digital billboards across Gauteng and the Western Cape.
The campaign has exceeded all expectations and targets, achieving a unique follower reach of 900 000 and an engagement rate of 6% – far surpassing the industry standard of a 1% engagement rate.
Since arriving on South African shores in September 2016 SOL beer has tackled its marketing with the same adventurous spirit that the authentic Mexican beer is famous for. "SOL is all about offering our fans bold, fresh new experiences that are firsts for South Africa. With this campaign we're moving beyond a purely digital campaign and we've found a clever way to integrate a social media campaign into an above the line medium," says Katie Lu, SOL Senior Brand Manager.
The interactive campaign sees carefully selected social influencers post about what their idea of freedom in the sun is, showing just how many ways there are to celebrate the summer sunshine and independent Mexican spirit that SOL embodies.
Every day three of the best posts are broadcast on digital billboards across Johannesburg, Pretoria and Cape Town, showing that digital campaigns can translate in the traditional media space.
The campaign uses of a variety of different influencers to engage with a wide range of audiences. "By using a wide variety of influencers, we can extend the reach of the campaign, through the secondary audiences of the influencers, adding real value to the campaign," explains Lu.    
"We wanted to celebrate the arrival of summer with a special campaign. With this campaign we show that it's possible to run a pioneering campaign that resonates with people online and convert that into the traditional media space quite easily. It has been really exciting to open up a conversation online and then bring that conversation across into the outdoor media space to reach even more people," says Lu.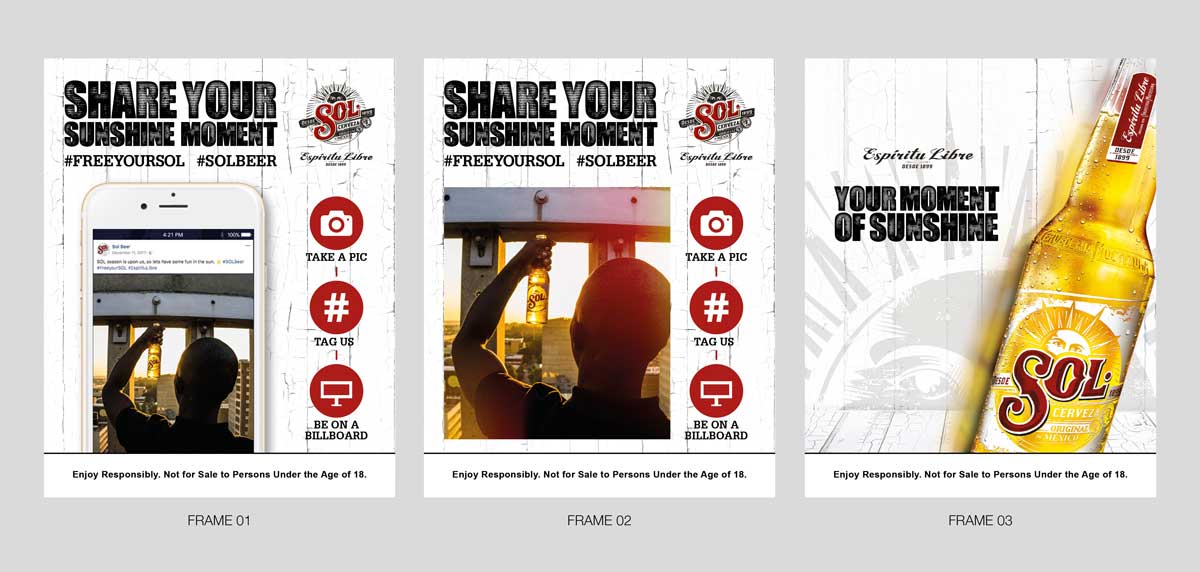 SOL® Not for Sale to Persons under the Age of 18. Enjoy Responsibly.
SOL is available at leading retailers nationwide. Recommended Retail Prices: R79,99 for a 6 pack and R289,99 for a 24-bottle case.
For more information, visit:
Hashtags: #SolBeer #Sol #EspirituLibre #FreeYourSol