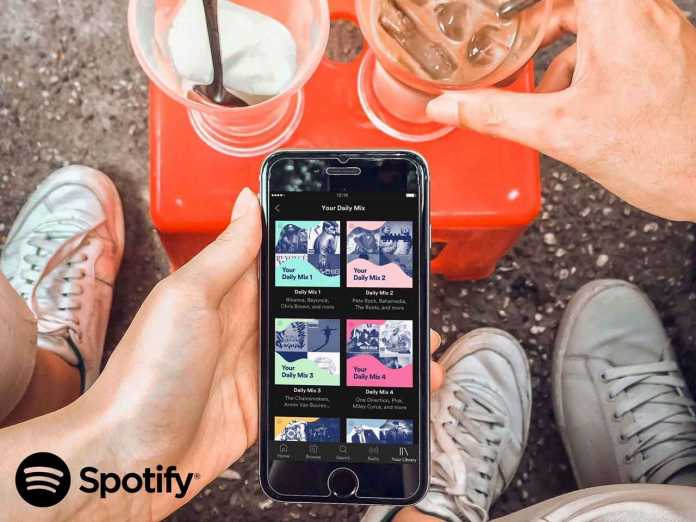 Top brands Ballantine's, FNB, Hunter's, MINI and Pepsi-Cola partner with the ad-supported free Spotify service for local launch
The music streaming platform connects advertisers with highly engaged, passionate users who trust Spotify to soundtrack their lives
Ad Dynamo is Spotify's local advertising sales partner
Spotify, the largest global music streaming subscription service, officially launched in South Africa on 13 March 2018, offering brands a new platform to connect with local consumers in an exciting, targeted and impactful manner.
With over 159 million active users globally, Spotify gives brands a unique opportunity to connect with highly engaged, passionate music fans while they are doing what they love most: listening to music.
The music streaming service allows music fans to discover and enjoy over 35 million local and international tracks, thousands of human-curated playlists for every mood and moment, and personalised music tailored to their own music tastes. Users in South Africa can visit spotify.com to download the Spotify app and use the free, ad-supported service, or can upgrade to Spotify Premium for R59.99 for extra service options such as offline and ad-free listening.
Spotify's inaugural advertising partners for launch in South Africa are Ballantine's, FNB, Hunter's, MINI, Pepsi-Cola, all of which have taken the opportunity to be the first brands to reach Spotify's engaged audience of music fans. Spotify is working with Ad Dynamo as its South African advertising sales partner.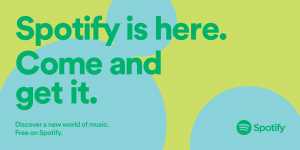 Advertising On Spotify
When people stream music their choices reveal a great deal about who they really are, what they are doing in that moment, and even how they're feeling. For brands and marketers, this presents an unparalleled opportunity to understand and reach their hard-to-reach target audiences in the right context, when they're already engaged.
Brands advertising on Spotify benefit from:
Premium content environment: Spotify prides itself on being a premium environment that celebrates culture and creativity by bringing artists, fans, and brands together in the love of music.
Multimedia ad experiences: Compelling audio, video, and display ad formats available that help brands tell their story to the right audience in the right context.
Just as music is social, so is Spotify. Music fans can discover and share music with friends through Spotify's deep integrations with Facebook, Messenger and Twitter. When Spotify users share advertiser-supported content, this creates a viral effect for advertising campaigns. This is especially significant for advertisers.
"Spotify's connection to culture and quality user experience fuels the trust of our highly engaged audience and allows us to build personal connections with our fans," said Brian Benedik, VP, Global Head of Advertising Sales at Spotify. "We're excited to open the door for advertisers – in South Africa and around the world – to tap into our streaming intelligence: hyper-local first-party data that provides the insights brands crave to spark relationships with consumers."
"Ad Dynamo is delighted to be working alongside such a loved brand as Spotify.  Brands have an extraordinary opportunity to connect with South Africans whilst they are emotionally invested in something they care about: listening to the music that matters to them.  We've invested in a local, dedicated team to support brands in getting the most out of Spotify's advertising offering.", added Sean Riley, CEO Ad Dynamo. 
For more information, visit spotifyforbrands.com.
---
Spotify in numbers:
Over 159 million active users
Over 71 million subscription users
Over 35m tracks in the catalogue
Over 2 billion playlists available
Over €8 billion paid to rights holders since launch in October 2008
Available across 65 markets including South Africa
Spotify Free: Listen free on mobile, tablet and computer
Full catalogue access
Enjoy a wide range of features for free including expertly curated, personalised playlists, background play and charts
Mobile: listen to any artist, album or playlist on your mobile phone for free (Android and iPhone)
Desktop/tablet: access to the full Spotify catalogue on desktop and tablet for free
Access to every playlist from our local experts and our worldwide community of music fans. Over 2 billion in total!
Create playlists and share instantly with friends on Spotify, Facebook, Twitter, text and email.
---
About Spotify
Spotify transformed music listening forever when we launched in 2008. 
Our mission is to unlock the potential of human creativity by giving a million creative artists the opportunity to live off their art and billions of fans the opportunity to enjoy and be inspired by these creators. Everything we do is driven by our love for music. 
Discover, manage, and share over 35 million tracks for free, or upgrade to Spotify Premium to access exclusive features including offline mode, improved sound quality, Spotify Connect and ad-free listening.
Today, we are the world's largest global music streaming subscription service with a community of over 159 million users, including over 71 million Spotify Premium subscribers, across 65 markets.
For more information, images, or to contact the press team, please head over to our press page at http://press.spotify.com/.
---
Distributed on Behalf of Spotify by:
Atmosphere Communications
Ntombi Gama – Senior Account Manager
ntombi@atmosphere.co.za
011 215 0100