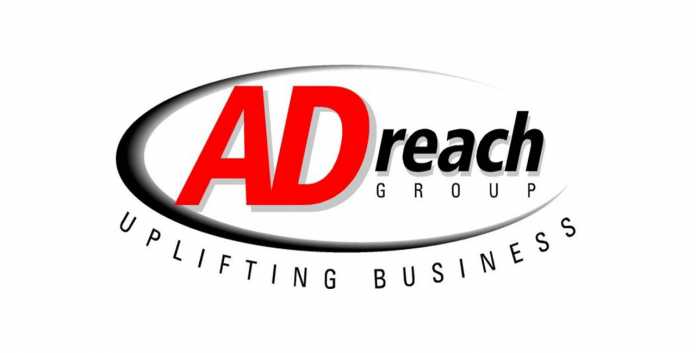 In these very difficult times, we must, if we are to overcome this crisis, accept the simple reality that we must do more, care more and never forget that we are after all one nation. If ever there was a time for us to stick together, to help others out, it is now.
Our President has made the bold and necessary decision to implement the 21 day national lockdown period which we both applaud and support. For this decision to be the success that we desperately need it to be. It requires all of us to be part of the solution. The solution, as we see it, must be that we collectively defeat the virus and that we collectively limit the potentially debilitating socio and economic impact of this crisis.
We must therefore guard against viewing this lockdown period as a period of inactivity. It is not. We must also not misinterpret what is meant by the terms self-isolation and lockdown.
These references are meant to constrain our physical movement and limit our physical interaction. They are not meant to constrain our humanity. They should not be allowed to give rise to a lager mentality in which we feel justified in caring only for ourselves and our immediate family. If history has taught us anything it is that if we care only for ourselves, we will not prevail against this threat.
Another unfortunate reality is that it will be the poorest of the poor in South Africa who will be hit the hardest by this virus and who will suffer the most. In an effort to help the homeless and the destitute ADreach has launched SUPPORT 10 000+, an initiative that will raise funds to assist 3000 waste pickers, 3000 car guards and 3000 traffic light waste collectors/traders and 1000 homeless people in general. The money generated will be used to provide food parcels and personal hygiene products like sanitisers, soaps, tissues, masks and gloves to our fellow South Africans who need it the most. It is these South African's and their families who live hand-to-mouth under very challenging circumstances who will, without help, suffer even more over this Lockdown period.
"We are living in uncertain times, and everyone is anxious," explains Brad Fisher, ADreach Managing Director. "But as much as it's difficult to be quarantined in our homes, things are far worse for those whose livelihoods are already compromised. Waste collectors, robot traders and car guards play an integral role in our society, and this lockdown is going to completely cut them off from their everyday source of income. We need to assist them. If we don't, they will not survive. It's that simple."
The ADreach Group, which has extensive experience in implementing community development projects such as Wastepreneurs, SCARC and ALEX 1000 has together with the Supplier Development Initiative (SDI) and SDI Force answered this call to action and we are in the process of raising funds to purchase food and hygiene parcels to be distributed to the waste collectors, robot traders and the homeless. We will also be assisted in his regard by our partners including Loadit, Tradeway and Aweh Africa.
The ADreach Group has partnered with Unity Values who will be managing the online fundraising and the audited distribution of the funds raised. Pick n Pay, Makro and Checkers are contributing significantly to the food packs and have been so generous that substantial and nutritious packs can be created. All packs will be distributed daily throughout the national lockdown by government-approved distribution and logistics agents.
As stated, these efforts will be supported by ADreach's Supplier Development Initiative and SDI FORCE. "We created this network being SDI FORCE which will provide valuable services to all South Africans in need, and as we have structures in place including 20 0000 activators on the ground who can and are able to play a big part during this trying period," explains Andile Ramaphosa, SDI Founder.
Every R1000 donated helps to feed a family for three weeks. ADreach has already pledged R50 000 to cover the first 50 families, and is now challenging other companies and appealing to the public to make further donations to this worthy cause. This can be done on www.unityvalues.com and clicking on SUPPORT 1000 to make your donation.
"We want South Africa to rally together and assist us in purchasing at least 10 000 food packs, 3000 each for our target group of informal traders, and another 1000 for the general homeless population" urges Fisher. "This is even a low estimate, as there are over 70 000 informal waste pickers around the country, and a similar number of car guards and robot traders. So, the more we can raise, the more chance we have of keeping these families alive for three weeks."
As the world deals with the devastating effects of this virus, we have to consider those South African citizens who may die from starvation, exposure and malnutrition. We can all play our part in helping our country through this pandemic, and one of the ways of doing this it to donate to SUPPORT 10 000+.