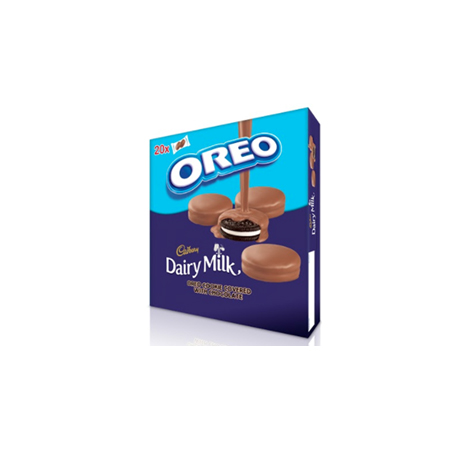 #OreoEnrobed
A year ago, the world was made a little better with the launch of OREO covered in Cadbury Dairy Milk. This melt-in-your-mouth biscuit hit our shores on the 07th of July 2017 which happened to fall on World Chocolate Day!
"We could not be happier with how our fans have welcomed this flavour into the Oreo family over the past year, as it has grown phenomenally", says Thandi Ntuli, Category Lead for Biscuits.
Consumers get to enjoy the best of both worlds, as you are still able to experience the sensation of wonderfilled Oreo even more, now that it is enrobed in delicious Cadbury Dairy Milk.
"Please join me in wishing this delicious biscuit a very happy birthday and thank you for bringing us so much wonderfilled joy over the past year. We can't wait to celebrate more birthdays with you," concludes Ntuli.
Look out for Oreo covered in Cadbury Dairy Milk chocolate – in stores nationwide in 6-Packs. Priced at the retailer's discretion.
For more information, please follow Oreo on Facebook and Twitter @Oreo. 
#OreoEnrobed