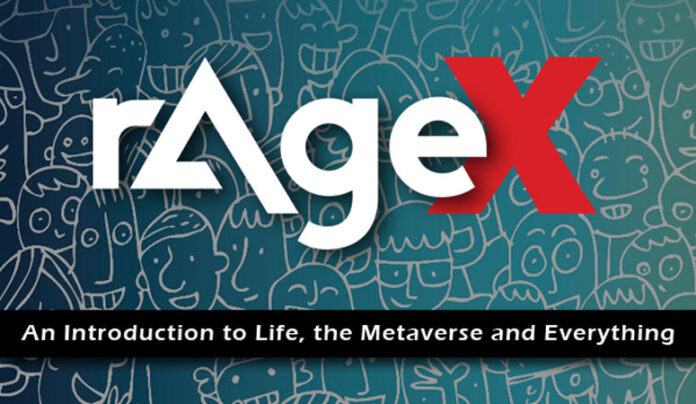 Over the past twenty years rAge has become the place for those in the know to get the latest on all things gaming, tech and geek, but this year the expo is launching something a little different – something no modern business can afford to miss.
In the real world, rAge will be held at the Gallagher Convention Centre, but our true destination is the Metaverse. The rAgeX Conference taking place on the 9th of December will assist experts and newcomers alike to come to grips with this universal and immersive virtual world, which is helping companies around the globe connect with their clients in deeper and more meaningful ways. As well as covering the Metaverse, the conference will also help attendees discover the benefits of VR, AI, big data and machine learning, the algorithms and functionalities of TikTok, Crypto currencies and the internet of things and much much more.
With 36 speakers, over 8 sessions, and 6 panel discussions, conference goers will leave having gained a firm understanding of the technologies that are changing our planet, and how to wield them for business and personal success.
"Now is the time for SA businesses to start exploring the opportunities of the Metaverse and web3 technologies. The current rout in tech stocks and crypto currencies reminds us of the dot-com boom when the real gems like Amazon and Facebook emerged after the duds went belly up", says tech executive and keynote speaker Rutger Jan van Spaandonk. "At the rAgeX conference we'll look at the major trends in this space and hopefully help you pick the winners of the next internet iteration."
The future is happening as we speak. Join the rAgeX Conference and make sure your business is not left behind.
Tickets to rAgeX include access to rAge Expo on Friday and are available to buy online only via our official ticketing partner, Howler, or for more information go to www.ragex.co.za
rAgeX 2022:
| | |
| --- | --- |
| Date: | Friday 9 December 2022 |
| Time: | 09:00-18:00 |
| Cost: | R600 per person which includes one day access to rAge Expo |
| Venue: | Gallagher Convention Centre, Midrand, Gauteng| 9 Richards Dr, Halfway House, Midrand, 1685| GPS: 26.0017° S, 28.1297° E |