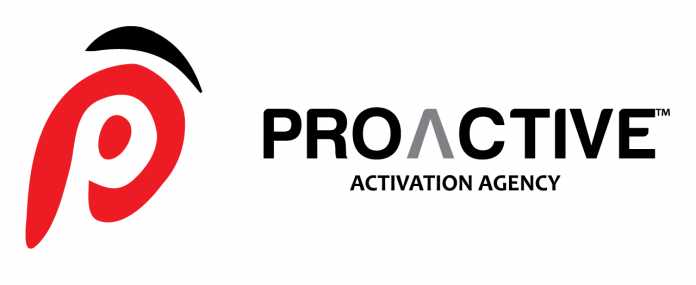 Peter KohlÖffel, ProActive™: Head of Sales – Africa, unpacks extended ProActive™ services now available to brands and marketers wanting to engage their audience and increase sales.
As a leading activations agency in Africa, with our recent expansion both in footprint and capacity, what we discovered is that it is often difficult for brands and products to be available in areas that are off the beaten track, for example in spaza shops and other retail outlets in rural areas.
Route to Market
As a result, we created a new offering called Route to Market, where we take a product to areas that until now were not reached by traditional merchandisers. Through a turnkey strategy we stock shelves, provide branding, provide trained brand ambassadors to promote the service or product, follow up with the shop owners and restock. Furthermore, in order to generate and support sales we implement experiential marketing campaigns such as Shoppa Shows™ to further engage with consumers when they are most open to marketing messages.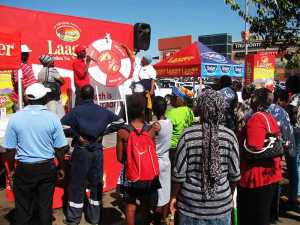 Activations aren't just about brand awareness and a once off campaign. Activations are about building brand loyalty and generating sales on an on-going basis – this is key. In order for this to happen, every touchpoint in the route to purchase has to work effectively to keep a brand top of mind; especially for brands and products that have been around for a while and need a boost in sales because competitor brands have entered the market.
Permanent Brand Ambassadors
An advantage of utilising our Route to Market activations solution is that they are tailor-made, very flexible, people centric, client centric and scalable. There is also the ability to have add-on services that deliver more value to the campaign, such as Permanent Brand Ambassadors and Branding. Permanent Brand Ambassadors are responsible for brands and their related products in-store. They are extremely knowledgeable about the product, ensure that shelves are stocked and provide highly effective brand/consumer engagement on a one-on-one basis.
Branding
Branding is another point of engagement that influences purchase. Creating a Branding structure that enables a business to proactively Brand areas in a sustainable and scalable manner is also part of our new offering. Our teams target any and all branding opportunities, helping to drive visibility and extend product/brand recall.
This seamless process ensures that fragmented and uncontrollable variables in the Route to Market environment are overcome. We implement a tailored structure and strategy to actively research, brand and paint a designated, targeted area.  But we don't leave it there. We have developed an app specifically to measure our Route to Market, Permanent Brand Ambassadors and Branding offerings – it collates research results that are tangible and measurable.
Activations need to go beyond just a nice-to-have marketing platform, they need to strategically generate sales and enhance brand loyalty. It's not a cut and paste marketing element and each campaign needs to be tailor-made to meet objectives. With our new solutions we assist brands in meeting sales and marketing objectives and through the custom designed app provide accurate and verified reporting to clients.
For more information, call Peter KohlÖffel on 0861 776 826 or email pk@provantage.co.za or go to www.provantage.co.za/proactive @ProvantageSA