This goes back about 6 years to 2011 so please bare with me. Grab yourself a coffee and let me entertain you.
There is more depth to this story, if you invite me for coffee sometime. I will be happy to indulge you.
But even before that, let me shed some light. I have been a graphic designer for roughly 20 years. Always working in the supplier fields which offered services to either corporate companies, advertising agencies, schools or small businesses. From processing and printing photography. Way back when (I am giving away my age)… when digital only then became a startup. We still used to scan negs for C.S.I.R. and burn that to CD which even then was a big thing. I worked in a well known copy/print shop after that which serviced a number of agencies in the area. From there I moved over to outdoor printing in terms of well known brands truck curtains, billboards, banners, vehicle graphics and the like. Colour matching was the big issue on this one. But also because of the accuracy needed to make the final product work on a vehicle or billboard or whatever. We really had to educate a great many advertising agencies and designers from corporate companies on what could work and what didn't work. This is especially difficult, because you're dealing with an egotistical maniac that thinks their design is perfection. Nothing is their fault, believe me. We had to take ownership and deal with the issue to make it work. Otherwise we simply just did not know what we were doing. Well please let me tell you that, a 300kb Jpeg is not going to work on 6m x 12m billboard. Ummmm sorry. I am not Merlin and no it cannot be stretched (sound familiar).
I have been through a lot since then, signage for roughly 8 years. Living in Durban for 7 of those working for two great companies. Servicing and supplying really big, well known brands. And we were good at it too. Until I finally got bored with signage and vehicle graphics and needed more. I started studying HTML and webdesign and further starting my own little design agency after moving back up here to Johannesburg. Now, I am talking about 10 years ago. When Google hadn't even started with Adwords yet (or maybe I was on the wrong web). Facebook was still only a social media platform where you could send your friends a virtual cocktail on a Friday afternoon all the way from Durban to Johannesburg without costing a cent. Where graphic design is concerned, I have become quite the miracle worker. I actually tell my clients, I can do anything. miracles only take longer. At the same time I started creating websites for startups at the time mainly family but it grew. Once the site was developed we would go on to doing some marketing for them. (By this time Google had launched its Adwords. Facebook hadn't caught up just yet). Needless to say in all of this process I have helped a number of companies get themselves going. I have done it all, from cold calling to mass mailing. The best still to this date, is word of mouth (in my opinion).
Never the less, back in 2011 I discovered that there was a need. Specifically a need for suppliers (like myself) to showcase their work to their target market. I researched this for over 6 months, intensively. There was nothing like it in the entire world. I need to stress that. There was nothing like it. There have subsequently been a few copy cats. But Adcomm is the original, I assure you. We are not The Media or Media Online. They cover the Media statistics, readership, viewers etc. We are not competing with them. We are also not trying to copy Biz Community. They are extremely diverse and in my opinion, do a fantastic job of what they do. Back in 2011 they didn't have a marketing and advertising section and if they did. It was not a very in depth one (I do stand corrected). Back then it was Advantage magazine that covered the agency space. If you are young enough to remember? Biz Community also cover a great deal of agency news not to mention brand news these days and do dabble in a bit of supplier news etc. Unless I am missing something here.
What Adcomm is – is an advertising & marketing supplier focused magazine/platform. Meaning that we take news from advertising and marketing suppliers, media owners and the like and showcase this to advertising agencies, corporate companies and small to medium size business owners. We want to help these companies know what products or services are available to them. What is new in technology that can better aid them in running successful advertising or marketing campaigns. We want to educate, inform, inspire and help create new or great ways for brands to really stand out. On every level, be it from a keyring to having their face plastered on the M1 highway. For instance – we would rather focus more on where certain billboard companies (lets say) have sites available that they would like to be utilized. Than go into too many specifics about the traffic that goes by. The specifics are more The Media's playground and we don't want to interfere.
In saying all of this, it leaves a hugely diverse market open of suppliers at your finger tips. It will take time to list and find the correct suppliers for you. But we do aim to please. We know everyone is shouting all of the time, pick me, pick me. The way the world has changed over the last 6 or 7 years is astronomical. You have companies shouting at you from every which way. From the time you open your eyes till the time you go to bed. This is the reason we only want the best for you! We want to bring you the leaders in their fields. The movers and the shakers, the technology makers and the brains behind making the impossible, possible. (which was ours first, by the way) you know who you are 🙂
We started with only a print magazine and a very small website. Personally I failed and took a bit of an extended break due to personal reasons. However, I still firmly believe that this is much needed. Thus the reason for coming back and starting over.
I am always open to what you need and what you want in your life to make your job easier. I am literally only a phone call, email or Facebook message, Whatsapp (too many platforms to mention) away. Please drop me a message and let me know, what I can personally do to bring true value to your life. I would completely appreciate it and I am 100% sure you will too.
So for now, that is what Adcomm is and all about "us". We will grow and become an awesome family and I certainly hope that you will be a part of it.
Lets have a fantastic journey together.
Craig Towill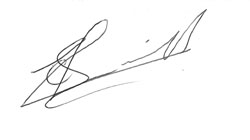 Adcomm Media