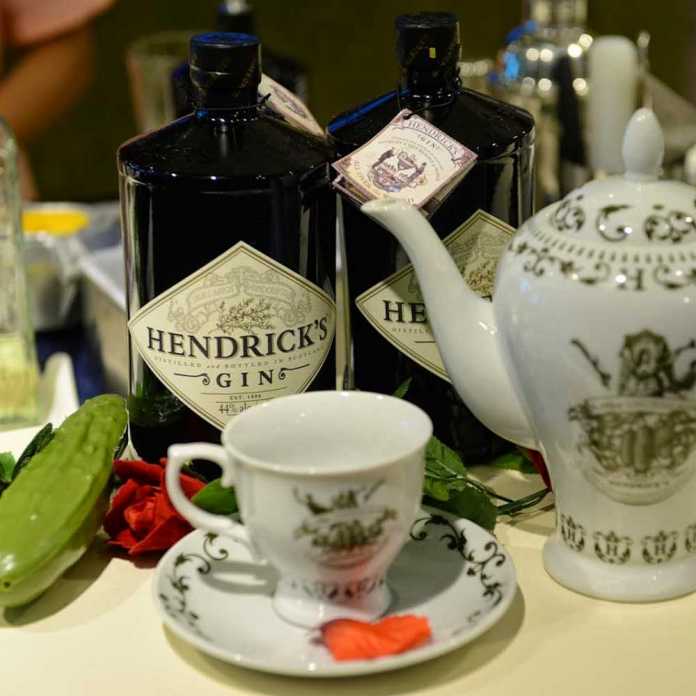 The world has long been filled with ordinary things that conform to one's expectations. (Galoshes, potatoes, catsup, mathematics textbooks, and humdrum gins spring to mind.) We are happy to say that Hendrick's could never be counted among such things.
Shaun Stemmett, Brand Manager for Hendrick's Gin South Africa, explains that "what truly sets Hendrick's apart is our inspired array of decidedly unusual botanical infusions and instillations – most notably and marvellously, the cucumber."
There is simply no other way to cap off a Hendrick's cocktail than with a piece of little green garnish cut from the same fruit that gives Hendrick's its delightfully unusual flavour. As if flavour enhancement alone was not a good enough reason for topping your tipple with a cucumber, this selection also provides ample opportunity for expressive experimentation in shape and size that is sure to please the eye as well as the palate.
As World Cucumber Day approaches, it would not be a celebration is Hendrick's Gin did not do something compelling. This year, in celebration of this glorious green garnish, Hendrick's Gin presents the Cucumber Currency Exchange. For a period during the months of May and June, Hendrick's Gin will recognise the true value of the cucumber by transforming the humble green fruit into exchangeable monetary units in celebration of World Cucumber Day on June 14.
Hendrick's has partnered with 20 bars across the major provinces in South Africa, namely; Gauteng, the Western Cape, and Kwa-Zulu Natal. The outlets facilitating this unorthodox transaction are as follows:
Gauteng:

Western Cape:

Kwa-Zulu Natal:

Life Grand Waterfall

Life Grand Mall of Africa

Life Grand Mall of the South

Life Grand Hazelwood

011 Baron – Dainfern

011 Baron – Morningside

Tonic

Jamie's Italian

Carbon Bistro

Culture Club

Life Grand V & A

HQ/Roast n Co

The One & Only

Cause and Effect

Orphanage

14 on chart well

Fabrica

Stretta Cafe
The bars will accept bona fide cucumbers of any species as currency in exchange for a refreshing Hendrick's & Tonic. The exchange will be limited to the first 30 patrons from 18:00 onwards every day from Tuesday, May 15 to Thursday, June 14.
For more information on participating venues, follow Hendrick's Gin South Africa's social media channels.