Finding opportunities in the time of uncertainty
Flume, a full-service digital marketing and PR agency, launched in early 2013 with an operation based in Johannesburg, South Africa and later expanded with a new office in Cape Town, South Africa in mid-2016. As Flume was growing its client base significantly in South Africa, opportunities were consistently being presented to look at opening offices overseas, with one location specifically remaining top of mind, London, United Kingdom.
"Despite the current global pandemic we are in a very good space as a business, and we strongly believe that we have the expertise, the in-house full-service offering, time zone and currency on our side to be extremely competitive in the UK market," says Jacques Du Bruyn, Flume's Managing Director. Flume services many multinational brands across a number of sectors in South Africa, which already gives Flume the credibility and portfolio to compete in an international market. "The fact that we're firing on all cylinders whilst working remotely makes the idea of accessing clients working remotely in other countries familiar, and now is as good a time as ever," he adds.
Flume has employed the experience of London-based Kate McFarlane, a talented Chartered Accountant and Business Analyst with a knack for data and digital analytics to spearhead operations. McFarlane's experience and understanding of the UK market coupled with Flume's track record is a recipe that both parties believe is set up for success. "In times of crisis, we are seeing organisations place an increased focus on digital channels to communicate effectively with their customers and stakeholders. For Flume, this is a pivotal time to grow into a new market where we are now equipped to help clients not only manage their digital channels but to also amplify them," says McFarlane.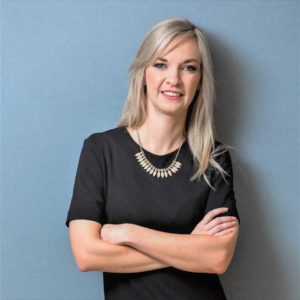 "This is a great opportunity for Flume to contribute to the global digital marketing industry, as well as gain best practice experience that can benefit our clients not only across cities but across countries too. We look forward to working with Kate and believe that now is the time to deliver certainty through results to our clients, no matter where they are in the world," concludes Du Bruyn.
You can reach Flume UK by visiting www.flumedigital.co.uk.