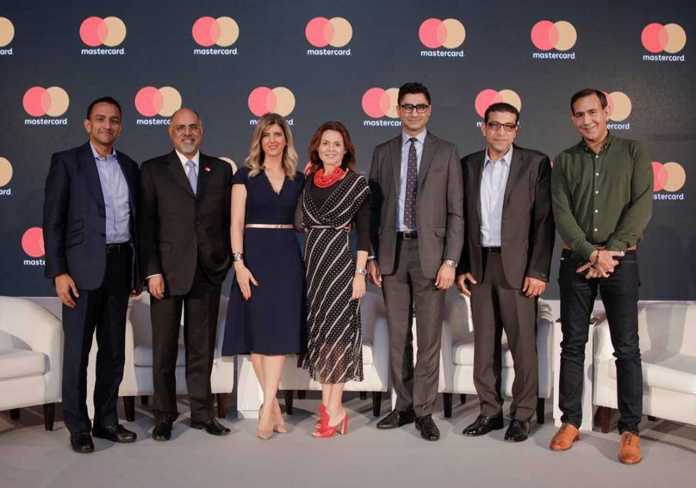 Mastercard, a leading technology company in the global payments industry, recently hosted its first Chief Marketing Officer (CMO) Forum, to explore the impact of digital transformation on brand strategy and consumer engagement. The forum welcomed top executives from leading companies including Emirates, Nestlé and McDonald's.
Hosted by Raja Rajamannar, Chief Marketing and Communications Officer, Mastercard, the panel discussion, titled "I Don't Want Your Ads"; Marketing in an Ad-Blocking World, drew attention to the evolving role of marketing in connecting brands to a new generation of consumer. During the session, Mastercard, who was recently named among the world's top companies by Brandwatch for Best-in-Class Customer Experience and Most Pleasing Brand, shared insights on the transformation of its marketing and brand strategy, including the evolution of its globally acclaimed campaigns such as 'Priceless'.  
The panelists, Samer Alhaider, Senior Manager eCommerce and Mobile, Emirates Airline; Balki Radhakrishnan, Vice President, Asia, Middle East, Africa, Nestlé; and Tarek El Kady, Senior Director, Marketing, MEA Business Unit, McDonald's, exchanged insights on creating unique and sustainable differentiation to future-proof brands.
"The birth of the 'expectation economy' has necessitated the need for brands to engage with consumers through experiential marketing. With a booming population of millennials, and a long history of innovative thinking, the Middle East and Africa offers an excellent opportunity for marketers to leverage this trend to their advantage and drive richer brand experiences that wow their consumers and enable them to create and tell their own stories. Forums like these allow the marketing community to explore these evolving consumer behaviours from an industry-wide perspective and share best practices, helping us unlock the next phase of growth for the regional marketing landscape," said Rajamannar.
---
About Mastercard
Mastercard, www.Mastercard.com, is a technology company in the global payments industry. We operate the world's fastest payments processing network, connecting consumers, financial institutions, merchants, governments and businesses in more than 210 countries and territories. Mastercard products and solutions make everyday commerce activities – such as shopping, traveling, running a business and managing finances – easier, more secure and more efficient for everyone. Follow us on Twitter: @MastercardMEA and @MastercardNews, join the discussion on the Beyond the Transaction Blog and subscribe for the latest news on the MEA Engagement Bureau.