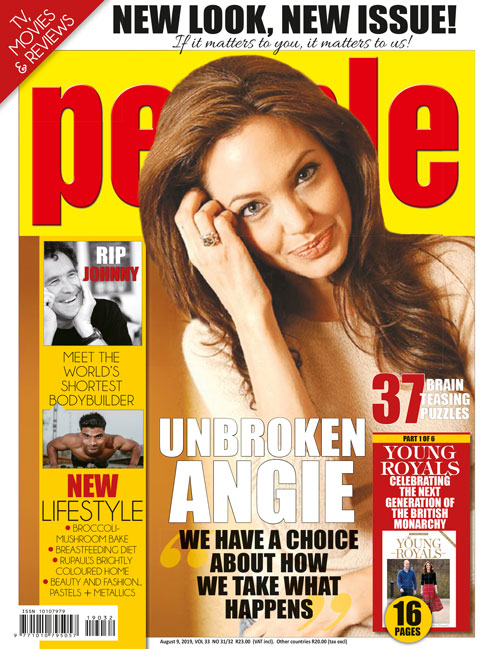 In line with global trends, media consumption behaviour is changing rapidly in South Africa and Caxton Magazines has made a bold move to keep up with changing consumer demands.
As from Monday the 29th July, people, one of South Africa's favourite celebrity, lifestyle and real-life magazine brands will be sporting a fresh face, exciting additional content and will remain on sale for longer.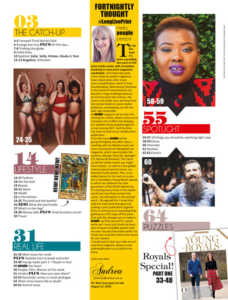 Editor Andrea Caknis says: "Never before has momentum in the print industry been as important and relevant as it is right now. Expanding into fresh (and sometimes dangerous) waters, delivering content differently and finding ways of standing out in a cluttered market have been driving forces behind the revamp of the now fortnightly people magazine." 
A firm legacy brand, people which has been a staple in South African homes for more than three decades, promises to get even better from here as it enters a brand new and exciting phase.
"I read a piece in a magazine the other day and it really hit home," says Caknis. "The reality is this: no app, no streamlined website, no vertical integration, no social network, no algorithm, no paywall, no soft paywall has come close to matching the success of print in terms of its permanence and reader loyalty. And with that in mind, we have taken on the challenge to keep up with these giants, and continue to grow stronger than ever! No matter how technology advances, there will always be something human and substantial about a print publication. It's that feel of actual paper between your fingers, knowing that tomorrow it will still be there should you want to pick it up for a re-read."
It's new look has seen the magazine take a giant leap forward and includes a whole new revamp, and not just in terms of design. people now showcases a wide range of interesting content in sections on Lifestyle (Fashion, Beauty, Health, Décor, Money Talks, Travel, In The Kitchen, What's In Her Bag, DIY, What the Tarot Holds), Real Life (Human Interest Stories), Spotlight (10 Things You Should Be Watching Right Now, Movies, Book, CD, App reviews, TV Movie and Reviews) , Celeb Interviews, The Catch-up section (celebs stories you might have missed – as well as a few global interest pieces) and, of course, a beloved Puzzle section now boasting a variety of 37 puzzles.
As an added bonus in the next six issues, people is including a Young Royals special, in which the publication celebrates the next generation of the British Monarchy.
Anton Botes, Caxton Magazine's General Manager adds: "Change is always daunting at first but we're confident that the new fortnightly people magazine with its wonderful new content and fresh look will maintain and indeed grow the publication's popularity amongst our readers and advertisers."  
The online version of the magazine and the website www.peoplemagazine.co.za remains unchanged. The brand can also be found on Instagram @people_sa on Facebook at People Magazine South Africa and Twitter @People_SA.
---
Caxton Magazines DNA
Storytelling is our business. Content is our currency. Caxton Magazines is a division of Caxton CTP Printers & Publishers and houses 12 brands in print and digital formats, primarily aimed at the women's lifestyle segment across life stages, lifestyles and income groups. These brands are: Vrouekeur; Woman & Home; Bona; Living & Loving; People; Food & Home Entertaining; Your Family; Garden & Home; Farmer's Weekly; Essentials; Rooi Rose and SA Country Life. Visit www.caxtonmags.co.za