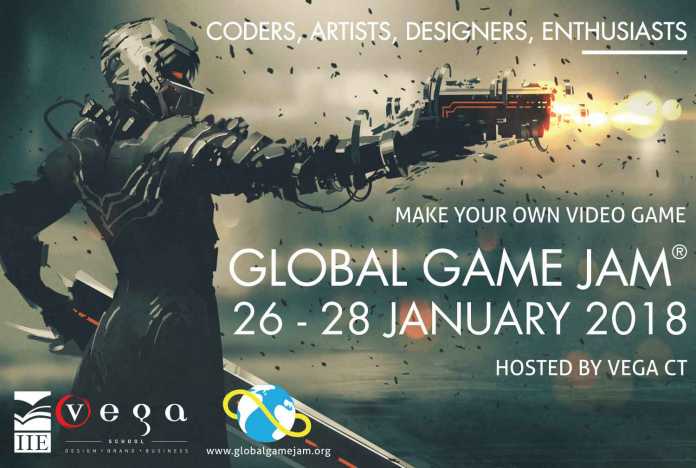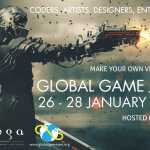 Students skilled in everything from animation and design to web development at Vega, a brand of The Independent Institute of Education (The IIE), are stocking up on snacks and plenty of coffee in preparation for the annual 48-hour Global Game Jam, taking place on 26-28 January 2018 at Vega's Jo'burg and Cape Town campuses.
Vega Game Jam is part of Global Game Jam® (GGJ), the world's largest event of its kind, taking place at various locations around the globe. Considered a 'hackathon focused on game development', the event sees some of the greatest young minds coming together to share their creativity and create unique video game experiences – in no more than 2 days.
While it is compulsory for second-year Vega students to attend, the School also invites programmers, animators, artists and designers who have a keen interest in taking their first big steps into the exciting world of game development. Vega will also host a series of workshops to provide insight into some of the mechanics of the development process, including helpful how-to tips on creating the various complex components that make up a game.
For more information on the Vega Game Jam and how to register you can visit the Global Game Jam site. If you'd like to find out more about The IIE BCIS Game Design and Development qualification available to study at Vega, visit www.vegaschool.com.
---
ABOUT VEGA
Vega is an educational brand of The Independent Institute of Education (The IIE). The IIE is South Africa's leading and largest private higher education institution, and is internationally accredited by the British Accreditation Council (BAC).
Vega's teaching philosophy is built on the mantra of wisdomwithmagic, creating an academic environment that is based on experiential learning where creatives are trained in strategy and strategists in design-thinking. As South Africa's only brand focused school, Vega aims to inspire a new breed of thinkers with the expertise to generate meaningful brand ideas that link business profit to adding value to people's lives.
The IIE Vega students graduate at a work-ready level, with 89% of graduates employed within three months of entering the job market. Vega was also ranked first in the national Loerie Awards Top Educational Institutions in 2017, maintaining its reputation as a leader in the South African higher education arena.
Students can enrol for undergraduate and post graduate degrees, diplomas, higher certificates and short courses in design, brand communication and brand management, at IIE Vega campuses across South Africa.