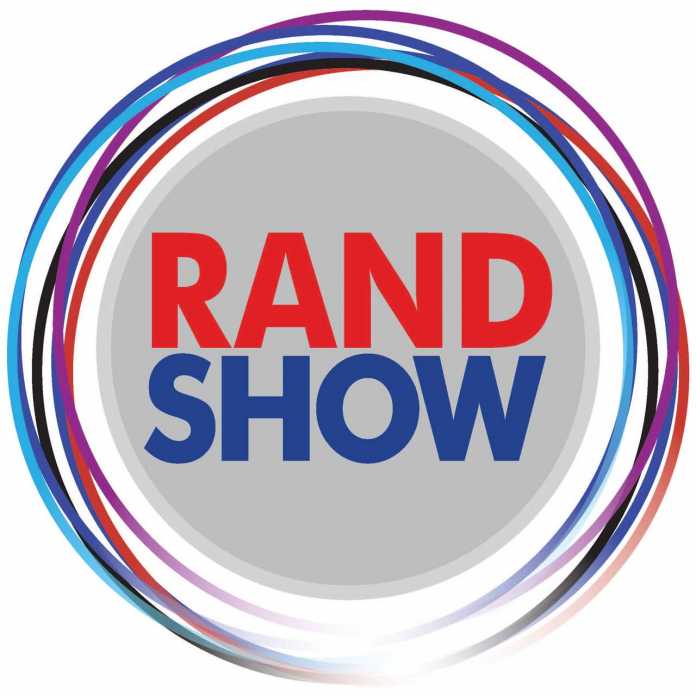 Are you ready for "Johannesburg's biggest day out"? After the massive success of the Easter weekend, it can mean only one thing: South Africa's largest and most enduring consumer event, the Rand Show, is back.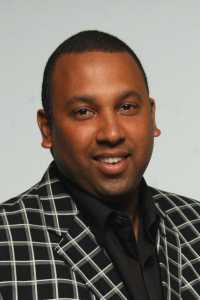 You can still catch this ten-day extravaganza of entertainment and fun at the Johannesburg
Expo Centre (JEC) at Nasrec which is still running until Sunday 8th of April 2018.
Craig Newman, CEO of the Johannesburg Expo Centre, says, "The Rand Show is an iconic
event that has entertained multiple generations of South African families over the past 124 years. We're excited to continue this tradition, and promise visitors will not be disappointed with the line-up we have planned. There's something for the whole family!"
This last weekend (20 March to 2 April 2018) saw some terrific displays from the ever popular South African National Defence Force (SANDF). And even though you may have missed the live drills and simulations which included the likes of the Rooivalk, Parabats, S.A. Navy and Army strutting their stuff and showing what they have under the military power and skills hood. Not one but two Gripen fighter jets in action and so much more. 
You are still welcome to explore the 12 000 sqm display of military equipment; learn about the role the SANDF play in anti-poaching and get to chat to South Africa's finest Men and Woman.
Here's a taste of what you can expect:

The House of Horrors
The House of Horrors powered by 5FM is the Rand Show's newest attractions, and perfect for those looking for an out-of-the-ordinary experience that will get their heart racing. Prepare to be thrilled and chilled, as you are immersed in this interactive theatre of multi-media and convincing special effects. Children between the ages of 13-16 are advised to be accompanied by an adult. Tickets must be purchased at the door for this spooky encounter, at a small fee of R30.00.
The Naked Scientist presented by 702
The Naked Scientist, host to the internationally acclaimed Naked Scientists radio show and podcast, is back. Geek out over his volatile science experiments, and challenge yourself in his Q&A sessions – where no one has beaten him yet! It's mind-expanding fun for the whole family, from young to old.
On again on Friday the 6th of April – for show times: http://www.randshow.co.za/images/Naked-Scientist1.pdf
The Flower & Garden Expo
For those who have green fingers and thumbs, you won't want to miss the Flower & Garden Expo. Expect beautiful displays showcasing the latest trends in garden design, outdoor furniture and accessories. Tasty treats will be served in this tranquil setting, creating the perfect spot to escape from the bustle of the rest of the show. Entrants to the Garden Show stand a chance to win a trip to the world-famous Chelsea Flower Show in May 2018.
http://www.randshow.co.za/index.php/hidden/flower-garden-show
The Festival Stage
Get your entertainment on from 10:00 to 21:00 daily, at the festival stage. The artist line-up includes the likes of Loyiso Bala, Dr Victor and a talented collection of gospel singers for the inaugural Gospel Sunday's event. The Festival Stage will also host a number of competitions which you can witness or participate in. These include the Rand Show Extreme Bodies competition, Mr and Miss Rand Show and the MiTalent presented by One Last Chance and Moja Love competition.
http://www.randshow.co.za/pdf/Festival%20Stage.pdf
Experience India
Sample the best of Indian culture, from cuisine to music, poetry, dance and song, as well as shopping. Health and wellness goods, beauty and fashion, home décor and handcrafted wares will all be on sale. Additionally, for the first time ever, Experience India will present a Bridal Fashion Show. Discover the latest in eastern bridal wear, bridal hair and beauty, and bridal products and services for the perfect eastern themed wedding.
http://www.randshow.co.za/index.php/hidden/experience-india2
Exhibits
Don't forget there will be ample opportunities to shop and browse the exhibitors' stands at the Rand Show. Displays include stunning car collections at Route 66 and Motor City, the lifestyle and sports hall expos, an Into the Future exhibit dedicated to technology (with plenty of interactive zones), and an Outdoor Lifestyle expo boasting 4×4's, off-road vehicles, caravans, boats and other outdoor activity items.
And for the little ones…
The younger visitors will delight in the Rand Show, with its live animal shows at Animal Kingdom, the opportunity to play with a variety of toys at the 2 500 sqm Toy Adventures exhibit (including DUPLO and LEGO brick building, and a NERF Master Blaster shooting space), sports and competitions, and a multitude of rides to catch at the amusement park. The Festival Stage will also feature a selection of kid-friendly entertainment, including Ollie The Clown and Tjiff & Tjaff.
Castle Africa's 5s
Sixteen amateur five-a-side soccer teams have successfully fought for the opportunity to compete at the Castle Africa's 5s finals at the Rand Show. Come and show your support for them, and witness their passion, from Wednesday 4 – Saturday 7 April 2018. The winning team will be coached by the South African legend Brian Baloyi, to help prepare them for the African Continental Finals.
"Don't miss out on a fun day out at the Rand Show 2018. This is not just another expo!" adds Newman.
Tickets include access to a huge range of entertainment, activities and displays at the show, giving you and your family great value-for-money. Tickets are available at the gate, or from Computicket.
Whats on Guide :- http://www.randshow.co.za/pdf/Rand%20Show%20Guide%202018.pdf
The Rand Show runs from 10:00 to 21:00 daily. The exhibition halls close at 19:00, and last entry is at 19:00.
Visit www.randshow.co.za for more information.
---
About the Rand Show
Since its inception in 1894, the Rand Show has become one of South Africa's largest and most iconic consumer events and is a highlight in the annual events calendar. The Rand Show has entertained multiple generations of South African families attracting over 200 000 visitors annually. Frequently referred to as Johannesburg's Biggest Day out, 2018 promises to prove yet again why the Rand Show has been in existence for 124 years. This is not just another expo! 
Dates:                                      Friday 30 March – Sunday 8 April 2018
Show Hours:                            10:00 – 21:00 Daily
                                                Exhibition Halls close at 19:00
                                                Last Entry at 19:00
Venue:                                     Johannesburg Expo Centre, Cnr Rand Show & Nasrec Roads, Nasrec                                          (GPS – S26°14.484′ E27°58.510′)
Tickets:                                    Available at the gates or through Computicket (www.computicket.com)
                                                More information at www.randshow.co.za
Parking:                                   Open-air parking is available at R20 per car
Spokesperson:                         Mr Craig Newman
                                                Chairman – Dogan Exhibitions and Events (Pty) Ltd
                                                Telephone:        011 494 1920
                                                e-mail:              craign@expocentre.co.za
For Further Information:        7 Colors Communications
                                                Eugene Mametse
                                                Telephone:        011 782 6208
                                                e-mail:              eugene@7colors.co.za