Introducing Blacksmith Collective: Where creatives merge
Last week saw Marcus von Geyso and Diogo Mendonca officially launch Blacksmith Collective, a creative collective specialising in media production, creative consulting and innovative tech applications. The young dynamic duo have already racked up quite a CV having worked with an array of international clients.

The World's Tiniest Book-To-Movie Deal
If you are able to string a sentence together, you are eligible to enter and are encouraged to partake in our latest monumental yet miniscule idea inspired by Ernest Hemingway's famous short story, 'For Sale. Baby Shoes. Never Worn'. The TINY TALES CONTEST is set to showcase creativity by morphing the mind's reveries into peculiar works of art.

Eight Ways to Win with a Product Launch
To celebrate the launch of Cadbury Dairy Milk's new #WonderFilledBubbles we created a Bubbly Oreo Museum of Joy and Wonder. But wait, that's not all. We love sharing what works for us, so here are eight ways to win new customers by creating an unforgettable product launch.

Advertising Standards Authority of South Africa calls for applications for permanent CEO position.
The Advertising Standards Authority of South Africa (ASA) is a self-regulating independent body, established by the marketing communications industry and mandated by this industry to ensure the protection of both consumers and the industry which it serves. The ASA has been safeguarding consumers and protecting advertising freedom since 1968 and continues to enforce, adopt and uphold its Code of Advertising Practice in an impartial and objective manner.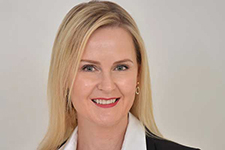 Nielsen South Africa Watch Head Terry Murphy
Nielsen announces Africa's first Digital Audience metric
DAR is powered by aggregated, anonymous information from the world's largest third party, demographic databases and Nielsen's industry-leading calibration sources. Its real strength lies in the provision of demographics, unique audience, reach, frequency and gross rating points (GRPs) for a campaign's total digital audience across computers, tablets and smartphones. This is also in a comparable manner to TV, thus enabling advertisers, media agencies and publishers to maximise their advertising reach across digital platforms.

Four Tips to Leveraging Your LinkedIn Profile
To leverage your personal profile on LinkedIn here are four key things you can do to position yourself as a credible authority in your line of work. Having a great profile will also make it easier for business connections to find you and make you a more worthwhile connection.

LDL Marketing
LDL Marketing offers you a full in-house service from signage all the way through to promotional items, gifts and corporate clothing. They will deliver anywhere.

Nahon, Feldman & Associates cc
Independant financial advisors.

ADAPT Goup
Adapt has innovative Mobile vending solutions & Event branding equipment. Adapt has won many product design awards, with products being used by notable global companies including SAB/Miller, INBEV, Coca-Cola, British American Tobacco, Lipton, Distell, Virgin, Pick 'n Pay, Woolworths, etc. worldwide.

Printspace
As the name implies – From business cards, leaflets, letterheads, company profiles, posters and folders all the way through to promotional items as well.

Some Inspiration:
"Optimism is the faith that leads to achievement. Nothing can be done without hope and confidence."
~ Helen Keller
If you'd rather not receive our emails, you can unsubscribe from our mailing list by clicking "Unsubscribe" above. If you have any questions, feel free to contact us by email at info@adcomm.co.za or call us at 011 075 3817.
© 2016 Adcomm Media. All rights reserved.