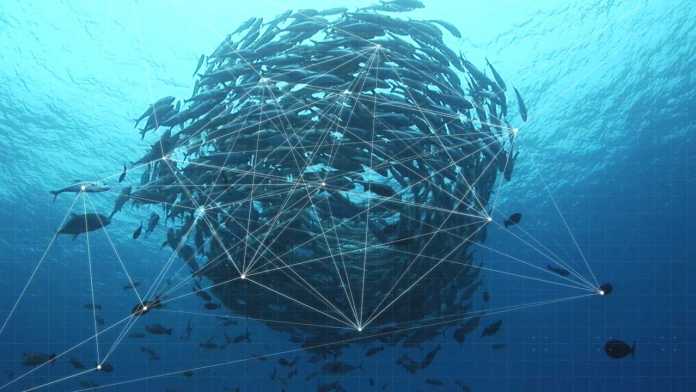 The Fourth Industrial Revolution may be reshaping the world as we know it, but there is one constant that underlies this digital evolution; one fundamental that can never be matched or replaced by advancing technology: the human brain. This fact, and the unlimited potential of not just one, but thousands of human minds, has informed the inspiring new campaign of Absa's Rising Eagles Graduate Programme – the aptly named Human Quantum Computer.
Absa acknowledges that technology is the future. That worlds we haven't even yet imagined are possible, thanks to technology. However, Absa also recognises the power of the human brain. For instance, that a single human brain has the processing power of thousands of supercomputers. Working alongside Dr Etienne van der Walt, neurologist and CEO of Neurozone, Absa recognises that authentic biological emotion and the complex way we connect as a collective is a human ability that technology will not be able to replicate.
In building a true future-forward organisation, Absa is prioritising not only cutting-edge technology, but the best young talent to drive it. It is focusing on integrating cognitive abilities with emotional capabilities to nurture an organisation aligned with its' Shared Growth business strategy. That is, using its core assets and resources to develop the societies in which it operates, while growing its' business.
It's on this premise that its' Rising Eagles Graduate programme is based. Through it, the bank aims to attract high-performing STEM (Science, Technology, Engineering and Maths) graduates to future-proof its' business. But not just any talent; talent that displays this exceptional mix of cognitive ability, emotional capability, and an inherent awareness of their own role in the broader narrative of uplifting Africa.
"How do we attract these graduates? How do we ensure that the absolute best of the best young talent wants to work for us, in a marketplace fraught with competition for these fresh, young minds? At Absa, we are doing this through a highly innovative campaign, the likes of which the South African financial services sector has never seen before," says Vanessa Carstens, Early Careers Lead, Barclays Africa Group Human Resources.
That campaign is the Human Quantum Computer (HQC). Conceptualised to encapsulate the timeless idea that the whole is greater than the sum of its' parts, HQC aims to tap into the unlimited potential of the hive mind.
"Yes, technology is important, but the group mentality using the human brain is more important. The hive mind and what it can offer on so many different levels, is more powerful than any computer. Just imagine the capability of a thousand human brains collaborating for a greater cause. Imagine the positive change these minds could create together. At Absa, we imagined that world a long time ago, and are now looking to bring it to life through HQC," adds Carstens.
The campaign aims to bring together on one digital platform, thousands of bright, emotionally intelligent youth in Africa. Using a gamification approach, it seeks to harness the collective mental processing power of these young minds to solve some of the continent's greatest educational challenges. In this way, graduates get to prove themselves and their out-the-box thinking – incentivised through coveted prizes – while the HQC becomes a vehicle for change; a proactive platform for turning ideas for good into reality.
To ensure that the educational challenges being addressed by these young minds are real issues facing African communities, Absa has teamed up with a number of leading African non-governmental organisations (NGOs), and asked them to identify their most pressing issues in this space. The micro-issues highlighted by the NGOs are problems that these organisations have neither the time nor the resources to solve on their own, and it is here that the HQC is set to make a significant difference. For the launch of the platform, the NGOs include Aluwani and  GWF (Good Work Foundation), organisations that are committed to improving education for our continents young people.
This particular campaign objective taps into the Afrilennials' (African Millennials) desire to work for organisations that give them platforms to change the world, and to make a meaningful difference in our society. It effectively allows them to be a part of something much more significant than just earning a salary.
Carstens says over and above solving real educational challenges, the HQC campaign allows candidates to experience what it would be like to work for Absa, while simultaneously providing the bank with invaluable insight into the candidates themselves.
"The campaign not only gives candidates a real taste of our Rising Eagles graduate programme, but effectively demonstrates our values, giving them first-hand experience of what we stand for. On the flip side, it allows us to see which of our values resonates with them, how candidates think and what's important to them, while allowing us to gauge their ability. Through the HQC, we are able to attract the top minds on the continent to our organisation," she says.
The HQC campaign uses a number of relevant digital and social channels to reach out and connect with young STEM students in order to showcase the positive change that they can effect in their world. All these channels directs users to a webpage where they can learn more about the Human Quantum Computer and the NGOs involved; register to the platform; start tackling real-world educational challenges via creating and submitting their own solutions, and most importantly apply for the Rising Eagles Graduate Programme.
Users can work on challenges individually, or better yet join up with their network of friends and collectively work on solutions together. They can also check the online database for solutions that have already been submitted, and look for ways to improve or build on them to further the positive impact of the solutions being received from across the continent.
Users receive points for their different levels of interaction with the programme – just registering for the programme earns users a certain number of points and allows them the opportunity to start working towards featuring on the leaderboard. Aspirational monthly and grand prizes ranging from gift vouchers to Apple Macbooks incentivise users to interact more and more with the platform, encouraging them to participate in meaningful ways.
The top users demonstrating the right mix of cognitive ability and emotional understanding, and who are proactively involved in creating and submitting solutions, will be identified by Absa and invited for an interview to join the graduate programme. Although, other users on the platform who have enjoyed working within the Absa environment are also able to apply to join Rising Eagles through the regular channels. Their efforts as part of the HQC will also be recognised in this regard.
While the HQC campaign is a very effective and accurate recruitment tool, Carstens says its' reach extends much further than this.
"The Human Quantum Computer is so much more than a magnet to draw out Africa's greatest talent for Rising Eagles. It really is designed to change the status quo in Africa and have a lasting impact in communities that are in need. We are privileged to then be able to offer these maverick thinkers positions within our organisation, where they can continue to make a difference. Because ultimately, as Absa, we are looking ahead to where we can have the greatest positive impact in Africa in as many ways as possible," she concludes.
With all these attributes to its' credit, it is evident that the Human Quantum Computer campaign, as a proof point of the broader Rising Eagles Graduate Programme, addresses the most basic requirement of the Fourth Industrial Revolution – bringing the best of people and technology together to create a better and more sustainable world.
Watch the video:
For more information please contact:
George A. Hill 
Manager: Integrated Communications
BAGL Marketing & Corporate Relations
Tel +27 (0)11 846 1919 
Mobile +27 (0)82 815 1717
Email george.hill@absa.co.za
---
About Absa
Absa Bank Limited ('Absa Bank') is a wholly-owned subsidiary of Barclays Africa Group Limited, which is listed on the Johannesburg Stock Exchange and is one of Africa's largest financial services groups. Absa offers a range of retail, business, corporate and investment banking and wealth management products and services primarily in South Africa and Namibia.
Barclays Africa Group operates in 12 countries, with approximately 40 000 employees, serving close to 12 million customers. As of June 2017, Barclays PLC is a minority shareholder in Barclays Africa Group.
We are committed to Shared Growth, which for us means having a positive impact on society and delivering shareholder value.
For further information about Absa, please visit our website www.absa.co.za