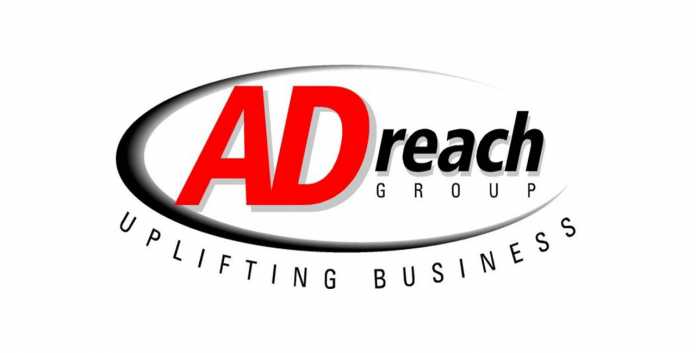 A story of commitment, collaboration and consideration
ADreach is a leading outdoor advertising company that has, from the outset 20 years ago, taken a shared value approach to business. In fact its very business model is based on delivering socio-economic development projects, realised through the Adopt-A-Project initiative that the company has implemented over the years. Each 'adopted project' – achieved through working closely and collaboratively with cities and municipalities – aims to create critical community upliftment programmes that better the lives of those living in these areas, as well as enhance economic development. Adopt a River is the latest such initiative to join the Adopt a Project group which includes Adopt-a-Light, Soweto Canoe and Recreation Club (SCARC), WastePreneurs, Ocean Heroes, Learn-to-Swim and Alex 1000.
Adopt-a-River, a project that is focused on the Dusi / Umgeni river catchment region in KwaZulu Natal, and is making a massive difference to surrounding communities and businesses. It's a story of commitment, collaboration and consideration, and it all began when Brad Fisher, ADreach's Managing Director and a Dusi Canoe Marathon regular, landed in hospital due to the extremely high E. coli count in the river. Brad was shocked by these conditions and wanted to learn more. An investigation into the river catchment was launched in collaboration with Save Our Rivers, who also managed on ADreach's behalf, a pilot clean-up team at the Umgeni river mouth.
The impact of the ADreach river team was significant, as they were making a noticeable difference to the removal of solid waste washed downstream, preventing it – and a large plastic contingent –from entering the ocean. The three month pilot was extended for a further six months due to its success and to date the clean up team has collected over 11 000 bags of waste from the riverbanks and the immediate beach area, including one that once enjoyed Blue Flag Status.
Make no mistake, the river systems are under serious threat, and sewerage is the number one polluter of the Dusi\Umgeni River catchment, followed by solid waste and plastic. The aim from the outset was for ADreach to set the example and promote a model that encouraged other businesses to collaborate, get involved and make a sustainable difference. The overarching objective is to ensure the river and its tributaries are pollution free and safe, and that they serve the needs of local communities and businesses, as well as recreational activities like the Dusi Canoe Marathon, a major tourism highlight for the cities of Pietermaritzburg and Durban.
One corporate that heeded the call to get involved was Euro Steel. They joined as a co-sponsor in January 2020, and a second team was immediately set up to deal with a huge disposable nappy dumping epidemic higher up the river in the Mkhambathini area. This additional sponsorship also provided an opportunity to partner with DUCT (Dusi Umgeni Conservation Trust) and work together with officials from Msunduzi Municipality. Armed with new truck batteries and specialised nozzles required to unblock sewerage lines, the Msunduzi municipal team could get back out in full force and attend to the most problematic sewerage spills closest to the river. This collaborative effort, along with a good water release and no rain event in the days leading up to the Dusi, resulted in one of the best water quality races in years.
"It was amazing to see the difference to the state of the river for the race this year," enthuses Brad. "But more than that this also contributes to enhancing a river system and environment that is so integral to the wellbeing of the surrounding communities."
ADreach, through the Adopt a Project's newest Adopt a River initiative, are further committing to their initial investment into the river's health. They are delighted that Janet Simpkins, who has been part of the investigation and river teams to date, agreed to head up the continued efforts.
"I am so very grateful for what I learned during my time with Save Our Rivers," explains Simpkins. "And I truly believe that this knowledge, combined with ADreach's continued support, and a host of collaborative partners like the Ethekwini, Msunduzi and Mkhambathini municipalities, Durban Solid Waste, DUCT, Durban Green Corridor and many others will help us go from strength to strength. We are definitely stronger together.  We don't want to restrict ourselves to this catchment though, the knowledge gained here will stand us in good stead when initiating and engaging with other river catchment operations across South Africa, as we aim to adopt and make our impact felt across various stretches of river" concludes Simpkins.
ADreach is throwing down the challenge to other organisations, urging them to get involved and assist them in their sponsorship endeavours. "We are calling on corporates from across South Africa to follow us in our efforts and adopt their own clean up teams for other stretches of river," concludes Brad. "If corporate South Africa and municipalities do not urgently collaborate to save our rivers, water supplies in places like KwaZulu Natal are at risk. It is as big as that."
---
About Adopt-a-Project
Adopt-a-Light Project: A Private Public Partnership agreement that was entered into with the city 21 years ago. It was a collaboration with ADreach (commercial partner) and the city aimed at accelarating installation of street pole lighting in Alexandra and Soweto. ADreach utilised the city's existing street pole infrastructure to place advertising, generating over R120m for the initiative.
Adopt-a-Project: An extension of the Adopt-a-Light project, this was a broader socio-economic development initiative that resulted in two major projects: WastePreneurs and Soweto Canoe and Recreation Club (SCARC). Both these initiatives have been extremely successful, with corporates playing an active part in ensuring the economic development of the stakeholders.
WastePreneurs: A pilot project that has been running for four years in Greenside at the Pirates Club, this initiative has uplifted the economic viability of 110 waste-pickers. This project's expansion is a foreseeable reality, thanks to the corporate support of ADreach, First National Bank and DTI, and is to be included in the Alex 1000 project (see below). This could help up to 5,000 micro enterprises involved in recycling across the city.
SCARC: A community development initiative using the discipline of canoeing to help prepare youth in the Soweto area for social integration into the workplace. In addition, over 1,000 members having learned to swim.
Alex 1000 (Adopt-a-Project): Aims to empower 1,000 micro entrepreneurs living in Alexandra by giving them access to market via technology platforms like Uber. The project can be rolled out to other areas and be reformatted as Diepsloot 1000 or Soweto 1000 etc. Over time, the numbers can be increased to 2,000, 5,000 or 10,000 and so on.
Smart Poles: Street pole advertising is replaced with Smart Poles installed with cutting edge technology. Smart Poles have multiple uses for the COJ, like promoting positive announcements and fighting crime. Smart Poles will assist greatly in realising the Smart City concept.
Joburg Adventure Park (JOAP): This initiative has yet to be launched, even though it has already been given Mayoral Legacy Project status. JOAP will create a world-class Olympic Standard white-water facility, to be used as a training facility for four Olympic sporting events. This project also has a strong upliftment ethos and encompasses initiatives such as cleaning up the Jukskei River in Alexandra, Learn-to-Swim, emergency services training and allowing kids from the surrounding townships enjoy the facilities for free.
[FUTURE PROJECT — Smart-Poles is an innovative project that replaces street pole advertising with cutting edge technology that can be used to promote empowering messaging and even fight crime.]