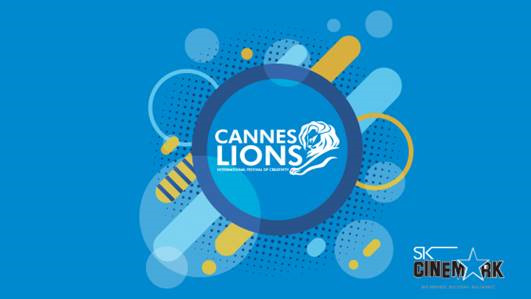 Bookings are now open!
Cinemark is giving creatives and all fans from South Africa's three key cities the opportunity to feast on the best commercials globally from the 2018 Cannes Lions International Festival of Creativity.
The Cannes Lions show reel will be screened at Ster-Kinekor Theatres on 17 October at Sandton in Johannesburg, V&A Nouveau in Cape Town and Gateway in Durban. The cost of these screenings will be R20.00 per ticket.
These screenings of the world's best commercials from the 65th Cannes Lions is the final offering from Cinemark to share the brilliance and innovation of this festival of creativity held in France with South Africa's creative industry.
Cannes is where all the magic comes together and Cannes Lions is the home of great ideas. As campaigners for creativity, the intention of Cannes Lions is to inspire the industry. The Cannes Lions ethos is that creativity is the driving force for business, for change and for good. It promotes the value of creativity as a key influencer on business results. Cannes Lions celebrates the best of the best from creative and media agencies globally and it creates a hub of talent. It recognises the best creative marketing excellence in the world.
Thousands of people from nearly 100 countries working in creative communications, entertainment, design and tech went to Cannes in France this year to find out where the industry is heading and to celebrate the power of creativity. Cinemark sponsored the film category and gave a lifetime opportunity to two South African Young Lions judges' attendance of this year's Cannes Lions festival.
Don't miss the opportunity to be inspired by the world's best – book your tickets now. www.sterkinekor.com