Mountain biking and music in April with Jacaranda FM & Tracker Off the Beat 'n Track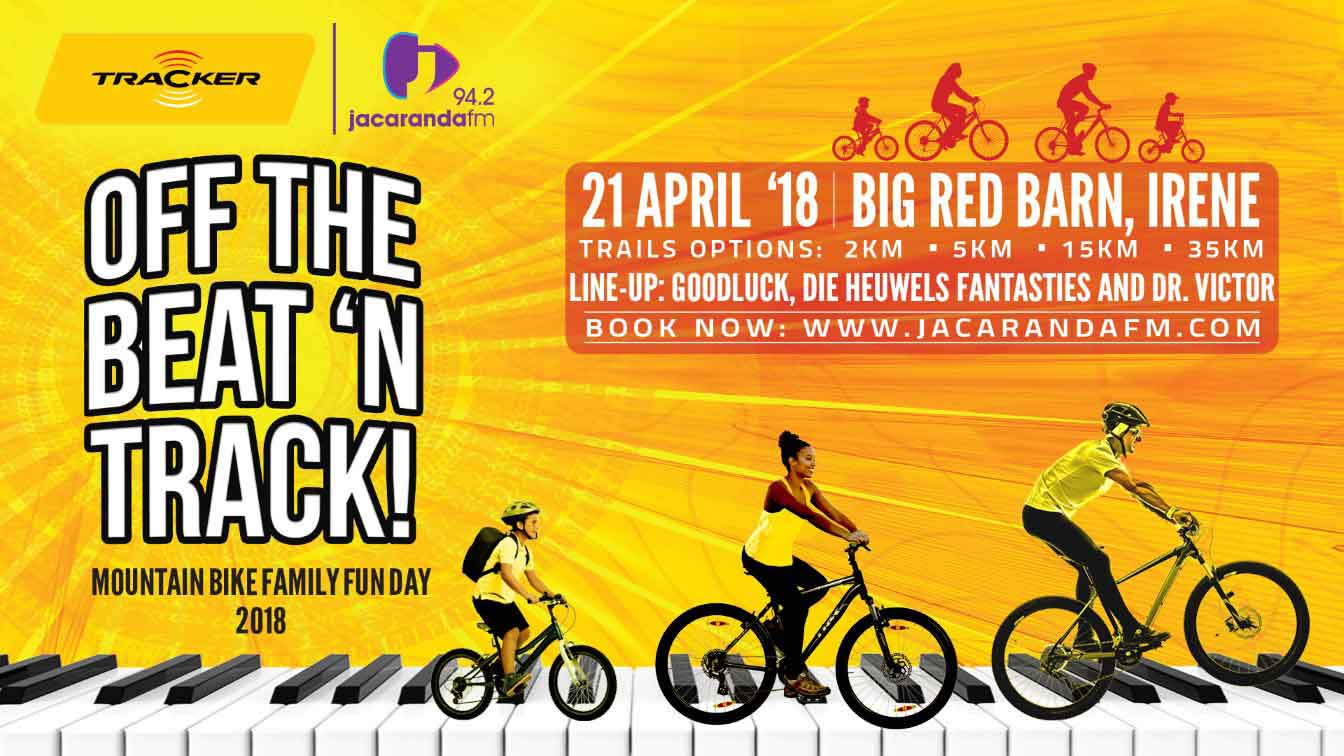 Following a highly successful launch event last year which drew thousands of participants from all over Gauteng, Jacaranda FM & Tracker Off the Beat 'n Track will be back at the Big Red Barn in Irene on 21 April 2018 for a family fun day of mountain biking, kids' entertainment, picnicking and more music you love.
The event, the biggest of its kind in Gauteng, offers something for any age and riding skill level, with courses ranging from 2km for the kids, and 5km, 15km and 35km races for the serious riders.
After the race, riders and their families, and those who just attend to enjoy the music, will be able to set up on the luscious lawns for a picnic and relax to the tune of some of SA's best live entertainment acts – Goodluck, Die Heuwels Fantasties and Dr. Victor.
Parents with little ones can enjoy the day, knowing that every precaution has been taken to make sure that kids are safe and thoroughly entertained. There will also be more than enough to eat and drink for hungry little, and not-so-little, tummies and vehicles will be well guarded throughout the course of the day.
Jacaranda FM's GM, Kevin Fine, says: "Off the Beat 'n Track has proved to be a massively successful event for both consumers and our partners Tracker. Family, fun, music and mountain biking in one of Gauteng's most spectacular venues combines the full essence of what Jacaranda FM as a station is all about, and we're anticipating another superb event in April."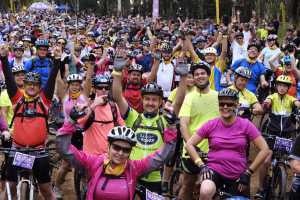 "Last year's Off the Beat 'n Track event was an undeniable success and embodied the Tracker brand slogan of 'To care is to protect.'", says Tracker CEO, Wayne de Nobrega. "We know that families don't always get to spend as much time together as they would like, and this event provides the perfect opportunity for families to have fun and be entertained in a safe and welcoming environment. We can't wait for this year's event, it's definitely one that you don't want to miss."
The entry fee for racers is R80 for the 2km, R120 for the 5km, R150 for the 15km and R200 for the 35km races, and the general admission fee for non-racers is R75 for adults and R50 for kids under 12.
Registration opens at 6am. The start times for the races are 7:30am for the 35km, 8am for the 2km kids' race, 8:10am for the 5km race and 8:30am for the 15km race.    
To enter, visit www.jacarandafm.com