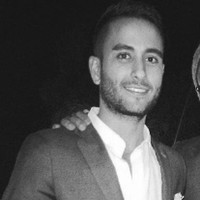 Attending F8 2018, Facebook's annual developer conference, offered marketers and builders a glimpse into the next evolution of the social media giant, both on the platforms and their advertising products. Offering advertisers and marketers even more engagement.
A number of developments were announced across Facebook's family of apps, which include Instagram, Messenger, WhatsApp and its virtual reality hardware (VR), Oculus.
Over the past 14 years Facebook has evolved from a desktop-based social media network into a mobile-first company with apps that facilitate much of the world's online engagements between friends and family, and between people and businesses.
The overarching theme at this year's technology showcase was the evolution to richer interaction, smarter AI and enhanced sharing capabilities. This presents a potent value proposition for advertisers in an online consumer landscape characterised by device and browser fragmentation.
The key to unlocking this value for brands and marketers is the ability to create more relevant experiences and connect with consumers in unique ways across their desktop and mobile journey.
Journeys
At F8, Facebook announced the launch of Journeys: a cross-platform, device and people measurement tool from Facebook Analytics. Journeys can track a user's online journey across the ecosystem from impression to conversion and retention.
It's a new analytics feature developed with a focus on meeting Facebook's commitment to keep user information safe, while providing advertisers with actionable insight. Journeys protects user privacy as all available metrics are based on aggregated, anonymised and hashed data, which means no individually identifiable information is shared.
However, this data is sufficient to deliver omni-channel insights that offer marketers a holistic view of where and how users interact with their business before and after conversion. This type of analytical view is beneficial given the changing demands of modern consumers, who today expect seamless engagement across devices and platforms without the loss of context or relevance.
By uncovering a consumer's engagement journey, marketers are empowered to focus their efforts and advertising spend on the platforms that offer the most impact, thereby enhancing their online and offline engagement to ultimately drive greater conversions and grow their businesses.
Custom parameters, funnel conversions
The introduction of Journeys, based on custom and standard parameters, provides automatically delivered insights tailored to specific business objectives, including: driving customer retention; increasing usage frequency; better aligning best-selling products with specific audiences; ad automation; and identifying which sections of an app or website offer better conversions.
In addition, funnel conversion insights offer a powerful way for marketers to analyse how people progress through ad types, websites and apps to find relevant optimisation opportunities that can create more effective business funnels and reduce friction for consumers.
Empowered with this information, marketers can then create the content and ads best suited to each individual Facebook platform, while marketing efforts work in unison to drive business results that impact the bottom line.
Furthermore, Facebook is creating more people-centric features on its apps that will foster more meaningful engagement on its various platforms. Facebook will, for instance, be launching dating and Facebook Watch and is adding multi-person video calling to Instagram, to name a few key features.
This means more people will be spending more time on Facebook platforms, which will offer businesses more ways to reach, engage, convert, retain and scale customers. And this can now be achieved using a smarter funnel and journey-considered ad serving.
More than ever before, businesses will need to bridge the gap between their needs and the capabilities of the native Facebook ads manager or Power Editor. Facebook Ad-Tech Partners are able to augment these features by integrating companies' CRM call centre, point of sale and other offline data points into the Facebook ads API, offering holistic online-to-offline funnel conversion.