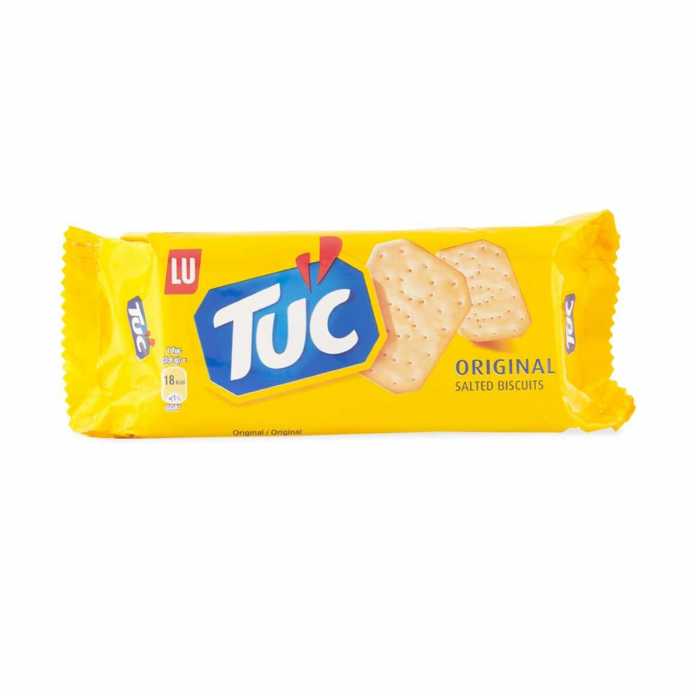 There are moments in the day when you are stuck in no-mans-land between set meals and about to reach the highest state of HANGRY. However, fear not, because TUC, everyone's favourite snack, is ready to satisfy those craving moments in-between meals and prove it is the perfect snack to FILL THE GAP.
"There're moments in the day when all you need is an on-the-go convenient snack. TUC is THE "Waiting-for-all-of-these-ads-to-finish-so-I-can-watch-my-soapie" BISCUIT and THE "I'm-legitimately-trying-to-build-a-time-machine-just-to-get-to-dinner-quicker- BISCUIT". It's there for you when you need it the most and will keep your hunger at bay when you are feeling peckish, says Thandi Ntuli, Category Lead for Biscuits at Mondelez South Africa.
And because TUC is about all the hours in-between meals, they will also be running an in-store competition, where consumers stand a chance to win R250 EVERY HOUR between 8am and 8pm every day, just by purchasing two packets of TUC, dialling *120*8826# and following the prompts.  This instore competition will run from the 09 April 2018 – 06 May 2018.
If you are the type that likes to Fill The Gap in your day with some adrenaline, TUC fans will also stand a chance to win 1 of 4 fun experiences to enjoy with a friend. From sandboarding and quad biking, to sunrise yoga and rugby tickets – TUC fans need to keep an eye on the TUC South Africa Facebook page in the coming weeks as the first person to comment on the competition post wins the prize.
So, ask yourself – what Gap can TUC fill for you?
Whether TUC Original, TUC Cheese or TUC Sour Cream & Onion, no toppings are required so enjoy snacking on TUC's moreish flavours while you wait for your next meal. TUC is available nationwide at a recommended retail selling price (RRSP) of R16.99. 
Share your #FillTheGap moments with us – head to the TUC South Africa Facebook page and tell us more!
---
About Mondelez South Africa
Mondelez South Africa is the largest confectionery business in South Africa, enjoying market leadership in the chocolate, chewing gum and bubble-gum categories. The company's portfolio includes some of the largest snacking brands in the world, such as Cadbury Dairy Milk, Halls, Oreo and Stimorol gum. In addition, Mondelez SA is the custodian of iconic and well-loved local brands such as Chappies bubble gum, Chomp, Lunch Bar and Dentyne chewing gum. The company has a presence in a number of countries in Southern, Central and Eastern Africa where it invests in growing these markets.
About Mondelēz International  
Mondelēz International, Inc. (NASDAQ: MDLZ) is building the best snacking company in the world, with 2017 net revenues of approximately $26 billion. Creating more moments of joy in approximately 160 countries, Mondelēz International is a world leader in biscuits, chocolate, gum, candy and powdered beverages, featuring global Power Brands such as Oreo and belVita biscuits; Cadbury Dairy Milk and Milka chocolate; and Trident gum.  Mondelēz International is a proud member of the Standard and Poor's 500, Nasdaq 100 and Dow Jones Sustainability Index. Visit www.mondelezinternational.com or follow the company on Twitter atwww.twitter.com/MDLZ.