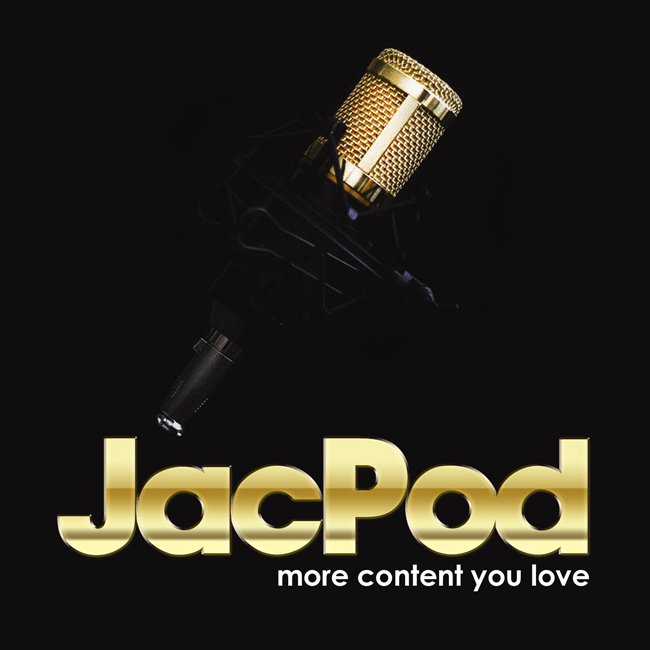 JacPod, recently launched by Jacaranda FM, is a brand-new podcast hub which features a selection of exclusive content from a wide variety of South African Celebrities.
JacPod's channels – available via the Jacaranda FM website – cover everything from sport to business to parenting to everyday heroes.
"JacPod is an exciting step forward in the continuous evolution of Jacaranda FM," says the station GM Kevin Fine. "It's a central hub of specially curated podcasts, in English and Afrikaans, for a diverse audience. We've launched with 6 channels and will regularly be adding new ones."
New podcast episodes will be available weekly from the likes of former Springbok Derick Hougaard; award-winning TV and radio personality Elana Afrika-Bredenkamp and Mr. GoodThingsGuy.com himself, Brent Lindeque.
"I am so incredibly excited to be joining the Jacaranda FM family on this new platform where traditional media and digital content work together," says Lindeque. "I think it's an amazing opportunity to bring more awesome South African stories to life. My main goal with Good Things Guy has always been to try and change the national conversation, to help South Africans see a better side to our beautiful country, and I truly believe that the JacPod platform will completely amplify that."
Afrika-Bredenkamp agrees: "I'm delighted my podcast series is part of the JacPod stable. I believe the stories I'm sharing in Baby Brunch, of ordinary people who persevered; parents with extraordinary stories to tell – will inspire and support all parents from all walks of life."
Channel list:
Top SA Music with Jacaranda FM'S Carla Mackenzie who takes an intimate look into the music and lives of South African musicians: what inspires them, their ambitions and even some of their deepest secrets.
Liefling Derick Hougaard Praat Rugby. The former Bok flyhalf, takes an in-depth look at rugby strategy, coaches, players, team selection and match tactics.
Brand Famous, where hosts and marketing industry stalwarts, Craig Rodney and Dean Oelschig, deliver expert interviews and insight to help marketers rethink their priorities and the case of creativity. iTunes – Link
Lesser Known Somebodies, is comedian Simmi Areff's brainchild where he conducts interviews on the well-known, and the not so well-known. Tongue-in-cheek, intelligent comedy. 
Elana Afrika's Baby Brunch, features insightful and real conversations with ordinary parents doing extraordinary things. The show offers inspiration and great advice.
Good Things Guy, where it's all about positive news. Good Things Guy, Brent Lindeque's mission is to change what the world pays attention to –  sharing good news, introducing every day heroes and their incredible stories. iTunes – Link
"JacPod is part of Jacaranda FM's ongoing commitment to delivering content that is fresh, interesting, relevant and available through a rich variety of media channels," says Fine.
All episodes on JacPod are free and can be accessed via iTunes or www.jacarandafm.com/jacpod.