In rolling out two marketing campaigns a branding agency has updated an airport's signage offering.
November 1, a branding agency specialising in wide-format printing; fabric and LED branding applications; and in-store branding solutions, has revamped outdated signage at Lanseria International Airport.
The project, implemented while rolling out two of their client's marketing campaigns, included the design, production and installation of new slim-line LED light boxes as well as non-illuminated fabric frames.
Outdated signage at Lanseria's check-in points have been replaced with LED fabric frame light boxes. At check-in counters, international arrivals and the departure lounge wide-format fabric branding was used in the revamp.
The branding upgrade occurred during the roll-out of Blackberry and Mango's respective marketing campaigns.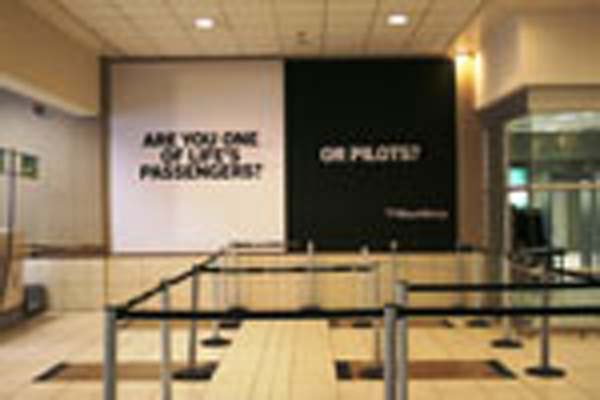 *November 1 can be contacted on 0861 NOV ONE; sales@november1.co.za or visit the website on www.november1.co.za.