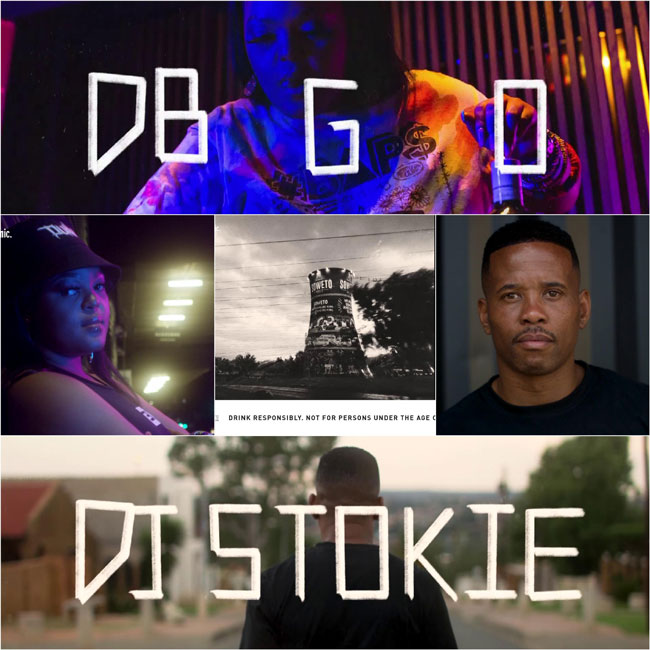 RAPT Creative, a vibrant, energetic, consumer-centric agency with big ambitions (as shown by it establishing a presence in London and Kyiv at the beginning of this year just 18 months after launch), has successfully contributed to liquor brand Ballantine's current global campaign.
The 'Stay True Cities' global digital campaign puts the spotlight on real artists and happening places around the world to align their authenticity and cosmopolitan outlook with that of the brand.
For the brand's 'visit' in South Africa, RAPT Creative chose to highlight two of the most dynamic DJs impacting the local music scene. The short film the agency created features DJ Stokie, from Soweto, and DBN Gogo, from Pretoria, two pioneering spirits who are the product of and epitomize all that is great about the two cities, according to Executive Creative Director, Nicole Ravenscroft,
"DJ Stokie and DBN Gogo both represent the origins and the future of a wildfire music genre known as amapiano," she said. "By blazing a trail for a new sound, they have confirmed their belief in their art and shown that they can remain true to who they are. They are set to become as iconic as the cities they represent. Ballantine's recognises and respects their authenticity – a character trait which is close to its own brand heart."
The RAPT Creative team responsible for the short film includes Ravenscroft, Creative Directors Tarryn Chudleigh and Nduduzo Ndlela. It was shot by Gung-Ho! Productions.
Watch it here:
Follow Ballantine's on social media to catch the action:
Twitter: @BallantinesSA
Instagram: @Ballantinessa
Facebook: @BallantinesSouthAfrica
Hashtag: #Staytruecities  #StayTrue #TheresNoWrongWay
---
About Ballantine's:
Ballantine's is the No.1 Scotch whisky in Europe and the No. 2 Scotch whisky in the world with the range selling over 70 million bottles a year worldwide. Ballantine's has won more than 130 trophies and medals at international competitions in the past 10 years for its outstanding quality, as a result of its unique richness of character and perfect balance. The range, from Ballantine's Finest to the exclusive 40-Year-Old, is the most extensive in the world of Scotch and is maintained by Master Blender Sandy Hyslop, continuing the brand's tradition of Master Blenders that dates back to 1827.