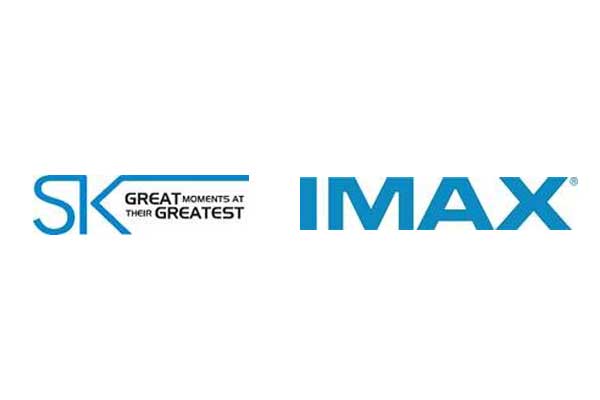 Following the trailer launch, bookings for one of the most widely anticipated releases of 2017 – Star Wars: The Last Jedi – are now officially open at the Ster-Kinekor box office. The tickets to the highly awaited cinematic event are now on sale. Moviegoers can log on to www.sterkinekor.co.za to book tickets.

Ster-Kinekor Theatres will be hosting pre-release screenings on all screens (IMAX & Ster-Kinekor screens) at 8pm on Thursday, 14th December. Be the first to be part of the next chapter for a full-on, immersive experience.
The film will be officially released in IMAX 3D at Ster-Kinekor IMAX theatres on the 15th of December: Gateway in Durban, The Grove Mall in Pretoria, Cape Gate in Cape Town, Baywest Mall in Port Elizabeth, Cradlestone Mall, west of Johannesburg, Eastgate in Johannesburg and Mall of Africa in Midrand.
If you are looking to watch this amazing blockbuster in complete luxury, then book your seats now at one of the Ster-Kinekor Cine Prestige sites around the country – The Zone, Sandton, Eastgate, Mall of Africa and Cradlestone Mall in Johannesburg; The Grove Mall in Pretoria; Gateway in Durban; Baywest Mall in Port Elizabeth, I'langa Mall in Nelspruit and Cavendish in Cape Town – and make it a movie experience to savour! With an exclusive VIP Lounge area, high-class catering to order and huge, red leather chairs that are fully-reclinable, all you have to do is lie back, relax and enjoy Star Wars: The Last Jedi in the lap of luxury!
There is already a rush on tickets, so make sure you book yours today… and may the next chapter be with you!
Watch the official trailer here:
https://movies.sterkinekor.co.za/Browsing/Movies/Details/f-HO00000749
For more information on Star Wars: The Last Jedi in Ster-Kinekor and IMAX® 3D cinemas, download the Ster-Kinekor App on your smart phone for updates and to book tickets from your mobile. To find out what other exciting promotions Ster-Kinekor has on offer, visit www.sterkinekor.co.za or sterkinekor.mobi. Follow @sterkinekor on Twitter or Ster-Kinekor Theatres on Facebook. For queries, call Ticketline on 0861 MOVIES (668 437) or book at the box office.
---
ABOUT STAR WARS – THE LAST JEDI:
In Lucas film's Star Wars: The Last Jedi, the Skywalker saga continues as the heroes of The Force Awakens join the galactic legends in an epic adventure that unlocks age-old mysteries of the Force and shocking revelations of the past.
The film stars Mark Hamill, Carrie Fisher, Adam Driver, Daisy Ridley, John Boyega, Oscar Isaac, Lupita Nyong'o, Andy Serkis, Domhnall Gleeson, Anthony Daniels, Gwendoline Christie, Kelly Marie Tran, Laura Dern and Benicio Del Toro. Star Wars: The Last Jedi is written and directed by Rian Johnson and produced by Kathleen Kennedy and Ram Bergman. J.J. Abrams, Tom Karnowski and Jason McGatlin are the executive producers.