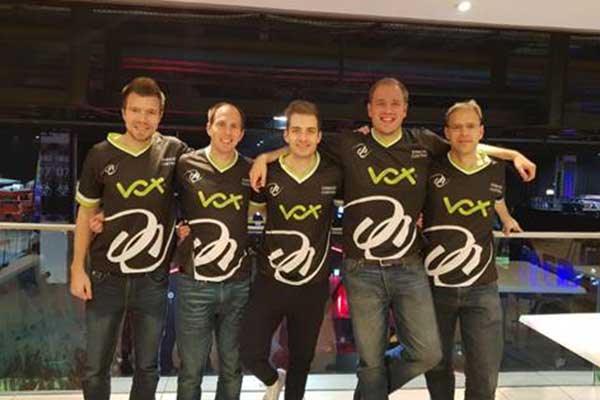 Integrated ICT and connectivity provider, Vox has recently kicked off a sponsorship with Damage Control (DC), a team of world class gamers, who are currently ranked third in South Africa for Counter Strike Global Offensive.
"Speed and responsiveness are critical in online gaming, and we saw an immediate synergy between what we can offer and what a high performing gaming team requires," says Jacques du Toit, CEO of Vox.
Each of the team members will receive a 12 month sponsored 100Mb link, as well as connectivity (regardless of fibre provider and network). The sponsorship also provides for a hardware subsidy that covers the costs of headphones, graphics cards and keyboards.
Adds Chris Lautre, team lead for DC, "Gaming is no longer just about a couple of guys playing on weekends. Partnerships like this one with Vox will go a long way towards growing talent in South Africa and with high speed reliable connectivity. We can play all of our online league games from the comfort of our own homes without fear of lag or disconnections."
DC will compete in local and international tournaments over the next 12 months, sporting branded apparel and gear sponsored by Vox.
¨We look forward to watching the team excel at the upcoming local and international tournaments," concludes du Toit.