We are changing things up slightly. At your request, we have built a supplier directory where you can find approved companies that will help you with your advertising and marketing.
From printers, caterers, venue hire, branding, copywriting to just about anything. We are going to start listing our latest featured companies at the top of our newsletter. BUT… We will still give you awesome news to consume a little lower down. So please don't miss it.
Stay warm and have a good week 😉
Infusion Catering
Infusion Catering can help you with any of your catering needs. They do Weddings, Corporate catering, Private home events, All Parties as well as Marketing events. A dynamic team of young and enthusiastic chefs that have a true passion for food and service.

LDL Marketing
LDL Marketing offers you a full in-house service from signage all the way through to promotional items, gifts and corporate clothing. They will deliver anywhere.

Aquacy Premium Branded Water
Aquacy is a premium water producer. Having combined Artists as one of their clients. You can be assued of high quality service and ultimate water standards. They do bespoke labels for your wedding, events, corporate functions, conferences. You name it they will do it and at a very good price too!

ADAPT Goup
Adapt has innovative Mobile vending solutions & Event branding equipment.
Their products have won many product design awards and are being used by notable global companies including SAB/Miller, INBEV, Coca-Cola, British American Tobacco, Lipton, Distell, Virgin, Pick 'n Pay, Woolworths and more.

Lime Cube
Offer Upmarket (High end) Corporate gifts as well as Corporate Clothing and Apparel.

Printspace
As the name implies – From business cards, leaflets, letterheads, company profiles, posters and folders all the way through to promotional items as well.

The Critical Role of Out-of-Home in the Marketing Mix
When it's possible to map the customer journey in intimate detail (turning on the TV over breakfast, passing billboards driving to work, surfing the web during the lunch hour, paging through a magazine at the dentist, listening to the radio on the way to gym), thanks to social listening tools and other data sources, it's clear that marketing is entering a new era.

FCB Durban adds a pinch of salt with new Cerebos TV AD
The TV ad tells the charming story of a little girl who dreams of one day experiencing snow. Unfortunately she lives in one of the warmest towns in South Africa, so that dream is destined to be just that until her grandparents intervene – with a little help from Cerebos.

Everlytic makes it easy for marketing professionals to automate for increased relevance
A new guide book titled, Guide to Marketing Automation from Everlytic, the South African enterprise marketing cloud service for email, mobile and social channels, serves as a practical guide for marketing professionals looking to automate their marketing and better service customers.

Dare To Discover The Largest Print And Signage Exhibition In Africa
The event returns for its fourth year at the Gallagher Convention Centre, Johannesburg, between the 13-15 September 2017. Co-located with Africa Print and Africa LED, you can connect with over 6,000 industry professionals all coming together to view the latest developments in technology, equipment, solutions and software. The event is sponsored by Roland and Mimaki.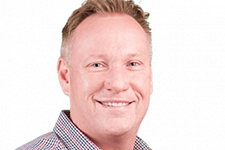 Sean Sullivan –
Business Unit Manager at
The MediaShop
The MediaShop talks upcoming media trends
Not everything is changing. If you go into a remote village, things remain pretty much the same. When you go into a pub, you don't for instance order a pint through a chat app, and it wouldn't arrive in a 3D printed glass. In amongst all this talk of change, we need to be mindful of what is and what isn't changing.

Some Inspiration:
"If your actions inspire others to dream more, learn more, do more and become more, you are a leader."
~ John Quincy Adams.
If you'd rather not receive our emails, you can unsubscribe from our mailing list by clicking "Unsubscribe" above. If you have any questions, feel free to contact us by email at info@adcomm.co.za or call us at 011 075 3817.
© 2016 Adcomm Media. All rights reserved.