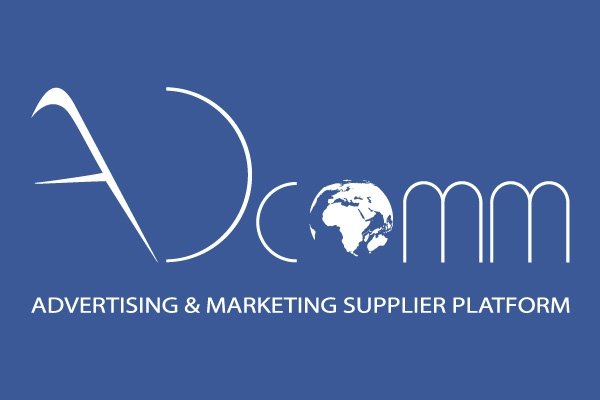 To be the number one point of reference on advertising communication and marketing supplier information. Providing news and information on current and new technology available. Helping to educate, inform and make it easier to run, strategize and manage advertising and marketing campaigns. While also assisting advertising suppliers in running successful products and services.
Adcomm showcases various platforms of advertising communication suppliers and media owners to advertising and marketing executives in corporate companies and advertising agencies including SME business owners.
It is a one of a kind digital publication with content specific to advertising suppliers, manufacturers, producers, service providers and media owners. Focusing on products and services as well as new technology to aid in marketing and advertising.
Because of its unique content offering it is a source of essential information. Aiming to educate, inform and motivate on available products and services, emphasizing the possible thereby making the impossible, possible.
People need to know how these products are made and why these services are offered, who makes them, how they work and where they can be used strategically, to make advertising successful.
This information will assist in streamlining advertising communication and help in budgeting for effective campaign control. It will increase interest, sales and profitability in business, while allowing marketing professionals to target their advertising more successfully.
How we do this:
•  A living website updated daily with relevant news on supplier products, services and
advertising platforms.
•  E-News that is mailed out to advertising agencies, corporate companies and
business owners.
•  Bi – monthly digital magazine distributed to avid readers.
•  All articles are shared on social media along with the digitized verbatim copy of the
printed magazine.
Adcomm Media communicates to:
Corporate Companies:
Advertising & Marketing agencies:
Media Buyers,
CEO's,
Corporate Communication,
Brand Strategists,
Advertising Executives,
Managing and Marketing Directors,
General Managers,
Marketing Coordinators,
Media Planners,
Merchandise Managers,
Operations Managers,
Marketing Strategists and
Public Relations Officials.
Creative Marketing Managers,
Production Managers,
Media Planners,
Media Buyers,
Client Service,
Creative Heads,
CEO's,
Art Directors
Account Executives,
Account Directors,
Account Managers,
Creative Directors.
Also included are media owners across all media types and SME company owners.