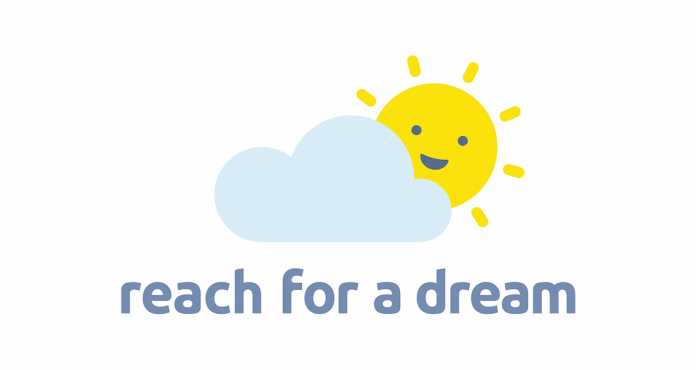 International expert explores the biology of hope
To celebrate Reach For A Dream 7th Annual Slipper Day fundraiser
For the first time in its 30-year history, the Reach For A Dream Foundation has brought two internationally-acclaimed medical doctors from Harvard to meet with local stakeholders and speak to doctors in a much-anticipated CPD talk on the 9th May 2018. The topic? Hope.
Dr Jerome Groopman and his wife, Dr Pamela Hartzband, are specialists at the Beth Israel Deaconess Medical Centre, and are affiliated to the Harvard Medical School. Dr Jerome Groopman, is the Recanati Professor of Immunology at Harvard Medical School, Chief of Experimental Medicine at Beth Israel Deaconess Medical Centre, and one of the world's leading researchers in cancer and AIDS. He is world-renown author and his books, including his ground-breaking work "The Anatomy of Hope".
The Reach For A Dream Foundation's primary purpose, embedded in our hearts and minds, is to continue to provide hope to children fighting life-threatening illnesses. "We encourage our children to. When a child is faced with a life-threatening illness the impact that a dream coming true can have on their wellbeing is overwhelming", says the Foundation's CEO, Julia Sotirianakos. We are encouraging all South Africans to wear their slippers and purchase a R10 wristband to show their support for Slipper Day on 11th May 2018. Inspire Hope, Strength and Courage by showing your support to Reach For A Dream.
"The Anatomy of Hope" is a journey of inspiring discovery, spanning some thirty years of Dr Groopman's practice exploring the vital role of hope in patients' lives. He has set out to delineate a 'biology of hope'.  Watch Carte Blanch on Sunday 6th May 2018 for an exclusive interview with Dr Groopman.
Optimism is the belief that things are going to get better. Hope is the belief that we can make things better. In the face of often incredible suffering, it takes courage to hope. When the chips are down, and when we need a powerful shot of motivation to help us find new ways to reach our goal and push us forward towards its achievement, there is no substitute for hope.
ABOUT THE ANATOMY OF HOPE
Why do some people find and sustain hope during difficult circumstances, while others do not? What can we learn from those who do, and how is their example applicable to our own lives? The Anatomy of Hope is a journey of inspiring discovery, spanning some thirty years of Dr. Jerome Groopman's practice, during which he encountered many extraordinary people and sought to answer these questions. 
This profound exploration begins when Groopman was a medical student, ignorant of the vital role of hope in patients' lives–and it culminates in his remarkable quest to delineate a biology of hope. With appreciation for the human elements and the science, Groopman explains how to distinguish true hope from false hope–and how to gain an honest understanding of the reach and limits of this essential emotion.
For more information or to arrange an interview with Dr Groopman, please contact Julia on 083 385 9633 or on julia@reachforadream.org.za