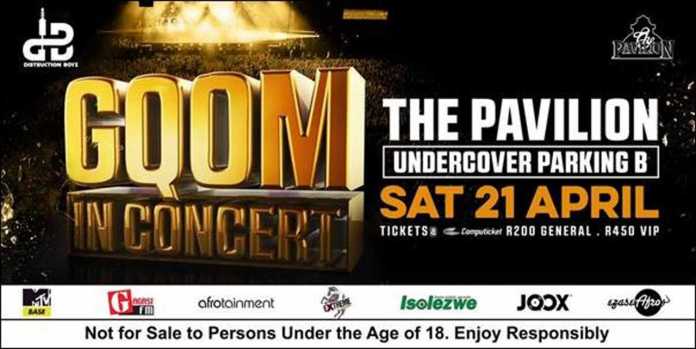 Durban will host South Africa's first-ever dedicated Gqom music experience this weekend, GQOM IN CONCERT, to celebrate the success of this unique South African urban music genre and the massive interest it's receiving both at home and internationally.
Mobile music streaming app, JOOX, is proud to be a partner of the concert. Having launched in South Africa only last year, JOOX is fast becoming one of the biggest music streaming services in the country, thanks largely to the app's strong focus on local content and its authentic support of local artists and music.
"Partnering with Afrotainment, Distruction Boyz, MTV Base, Gagasi FM, Isolezwe, Hunters and a slew of talented producers, we're super excited to help showcase Gqom artistry in the heart of KZN," says Thabiet Allie, Chief Commercial Officer – Music, Tencent Africa. "We're truly behind local music and providing the platform for as many people to enjoy it as possible."
JOOX has created a dedicated Gqom Gold playlist as part of its partnership with the concert. Anyone and everyone who loves Gqom or is even a little intrigued to find out about it can listen to the playlist for free on JOOX, simply by downloading the app from the iOS Store or Google Play (plus, your first month's subscription is free!).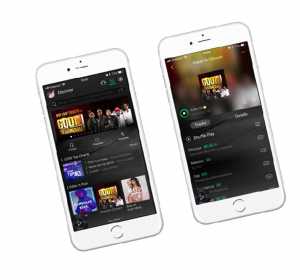 GQOM IN CONCERT will be held at a truly unique venue in Durban and feature some of the best Gqom artists you can experience, including Distruction Boyz, Rude Boyz, Lusiman, DJ Gukwa, DJ Thukzin, Cruel Boyz, DJ Maphorisa, Campmasters, DJ Lag, DJ Mphyd, DJ Sboh, DJ Nkoh, Caltivated, Sir Bubzin, DJ Fisherman, Undisputed Boyz, Costah Dolla, Naked Boyz, DJ Ligwa, FunkyQla, Target no Ndile, DJ Sugar, DJ Lazz, Dj Joejo, Catzico, Emo Kid, DJ Sands.
Say the event organisers, Distruction Boyz, DJ Tira, Afrotainment: "Gqom has changed so many up and coming producers' lives for the better so as a thank you to everyone who has been part of the Gqom movement we will be giving more underground Gqom producers an opportunity to showcase their talent and share a stage with well-established House and Gqom Dj's and producers."
Event details
Saturday 21 April
15:00–0:00
The Pavilion Shopping Centre, Jack Martens Drive, Westville, Durban
Find out more here: https://www.facebook.com/events/935042210006199/
Tickets are available at Computicket.
For the latest news and updates on JOOX, join the conversation online: www.JOOX.co.za
Facebook: https://www.facebook.com/JOOXSouthAfrica/
Instagram: https://www.instagram.com/jooxsouthafrica/
Twitter: https://twitter.com/JOOXSouthAfrica
---
About Tencent Africa
Tencent Africa is responsible for the local operations and marketing of Tencent products on the continent, including WeChat, JOOX and VOOV. 
Issued on behalf of Tencent Africa and JOOX by One-eyed Jack.
FOR MORE INFORMATION, INTERVIEWS & CONTENT PLEASE CONTACT
AYANDA SOTSHISA ON:
Email: ayanda@one-eyedjack.co.za | Mobile: +27 81 249 3704