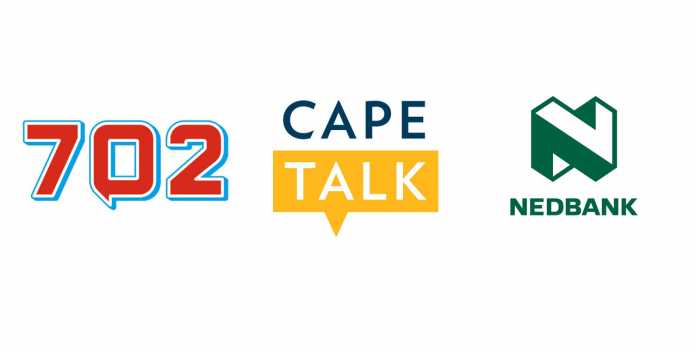 For the past few weeks, 702 and CapeTalk have been sharing the stories of successful, established entrepreneurs who have been part of the 2018 Nedbank Business Accelerator, aimed at inspiring them to take their business to the next level.
These businesses not only gained great exposure to the 702 and CapeTalk audiences but were also given key insights on how to insulate their business against external forces from business growth specialist, Pavlo Phitidis.
This year, there was an added incentive to enroll with the Nedbank Business Accelerator.  The 20 profiled businesses in the Cape, and the 20 profiled businesses in Gauteng had a chance to win an all-expenses business class trip to the Grow Your Business (GrowCo) conference in the USA, accompanied by Pavlo, courtesy of Nedbank, in partnership with American Express.
Vanessa Singh, Executive Head: Retail and Business Banking Marketing, says Nedbank is proud to have been part of this initiative because unlocking the SME sector potential is key to economic growth and job creation in South Africa. "As a bank whose philosophy is premised on Whole-View Business Banking™, we use our financial expertise to create a vibrant ecosystem and provide a rich set of development and support services that will enable businesses to grow. Whether in the early stages of running a business or embarking on a growth trajectory, you need the right banking partner, and Nedbank is focused on meeting all your business needs," says Singh.  
All of the 2018 Nedbank Business Accelerator participants were brought together in each region for a facilitated networking session, to aid the making of important contacts and connections which are critical to any entrepreneur.
The events culminated with the announcement of the winner of the GrowCo trip in each region. Drawn by random selection, the winners will be joining Pavlo in New Orleans for three days of inspirational talks, insightful sessions and eye-opening field trips – plus an opportunity to meet and connect with like-minded entrepreneurs from across the globe.
From CapeTalk, the lucky winner is Kerry Motherwell from Foxolution which has an innovative technique to manufacture oxygen and already work extensively in overseas markets, and they stand to greatly benefit from the networking at GrowCo.  
702's lucky winner is William Kelly of Rydawi Fish Farm, an enterprise that stands to learn game-changing lessons from the technology focus which is sure to be a prominent theme at GrowCo.
You can follow the incredible journey of the winners at GrowCo via the blog on www.business.702.co.za from 30 May to 1 June 2018 
---
Nedbank
Edwin Naidu
Cell:      082 600 7868
Email:   edwinn@nedbank.co.za
Primedia:
Pippa Rowles
Cell 082 365 6732
Email: pippar@primedia.co.za