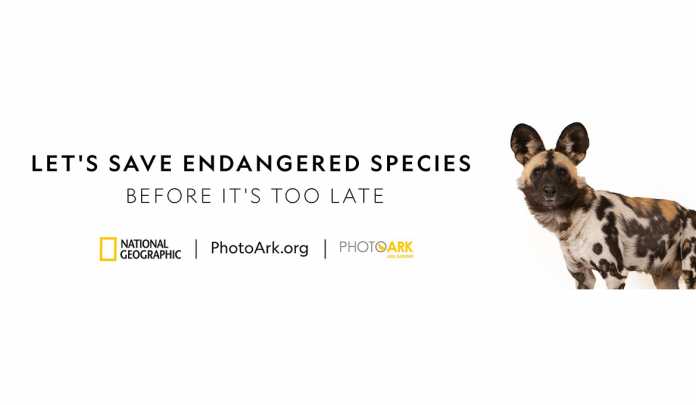 Primedia Outdoor Joins e National Geographic Society for
Endangered Species Day
Global Out-of-Home Campaign
Featuring Photography from the National Geographic Photo Ark, the Week-Long Campaign will Run in 22 Countries Around the World to Raise Awareness of Species at Risk.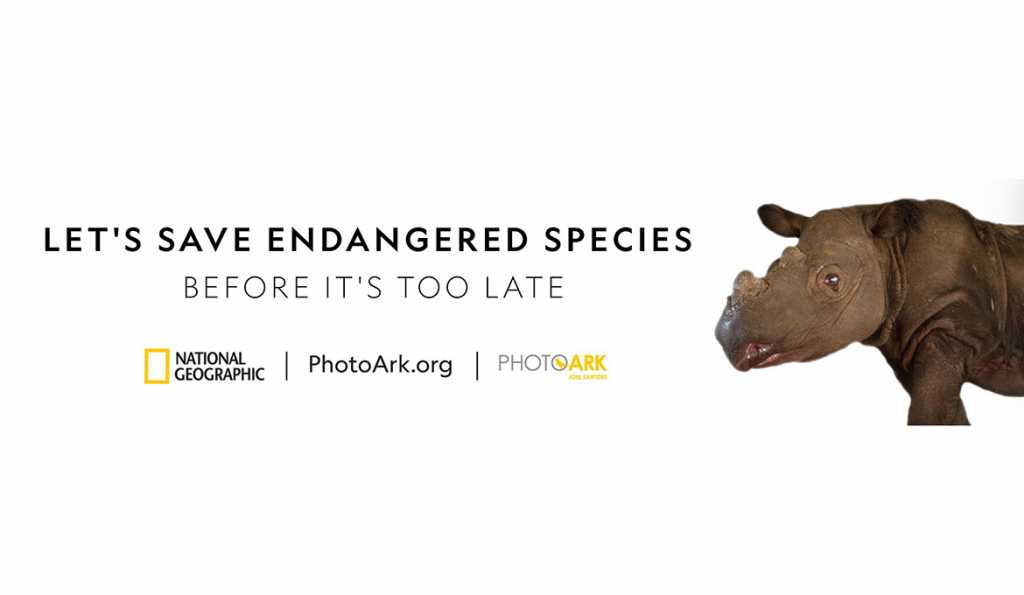 Beginning this Endangered Species Day (May 18), powerful images of species at risk from the National Geographic Photo Ark will be featured for a week on billboards in 22 countries and on every continent except Antarctica. This campaign, supported by more than 30 out-of-home operators, including Primedia Outdoor, is an effort to raise awareness about populations of species in decline all over the world and to inspire global audiences to learn how to help protect them.
The National Geographic Photo Ark, led by photographer Joel Sartore, is a multiyear endeavour to document every species living in zoos and wildlife sanctuaries, encourage action through education, and help save wildlife by supporting on-the-ground conservation efforts. Sartore's breath-taking portraits motivate people to care about these animals and to do something while there's still time to protect them. To date, Sartore has documented 8,000 species, putting him two-thirds of the way toward completing the Photo Ark, which he estimates will include portraits of more than 12,000 species.
Primedia Outdoor is supporting this global out-of-home campaign by contributing space on 5 digital out-of-home displays in South Africa, seen by 1 639 911 people each week (ROAD 2015C). In total, the week-long effort will reach an estimated 100 million globally through donated ad space on digital billboards, mall kiosks, tram cars, rail stations and other digital out-of-home formats.
The campaign will feature 10 species, all of which are listed on the International Union for Conservation of Nature (IUCN) Red List as vulnerable, endangered or critically endangered. While some regions will showcase endemic species, all of the countries will highlight the Sumatran rhinoceros, one of the most endangered large mammals on the planet. Global audiences will also be invited to visit PhotoArk.org to learn more about the species depicted across the digital out-of-home formats and learn about ways to protect wildlife and their habitats.
For more information about the species featured in this campaign and about the National Geographic Photo Ark, visit PhotoArk.org.
About the National Geographic Society
The National Geographic Society is a leading nonprofit that invests in bold people and transformative ideas in the fields of exploration, scientific research, storytelling and education. The Society aspires to create a community of change, advancing key insights about the planet and probing some of the most pressing scientific questions of our time, all while ensuring that the next generation is armed with geographic knowledge and global understanding. Its goal is measurable impact: furthering exploration and educating people around the world to inspire solutions for the greater good. For more information, visit www.nationalgeographic.org.
---
About Primedia Outdoor
Primedia Outdoor is one of the leading outdoor advertising media specialists operating within Sub Saharan Africa, with over 15 000 billboards in South Africa and 4 373 faces located in 9 other countries across the continent.
Primedia Outdoor offers exposure across a mix of media types, including high-end digital signs, airport advertising, freeway and suburban spectaculars and street furniture, as well as static advertising and video walls in malls. Primedia Outdoor provides flexible coverage across the entire socioeconomic spectrum, targeting cosmopolitan consumers in major urban areas through to those living in rural communities.
For further information, please contact Ruchelle Barker
011 475 1419