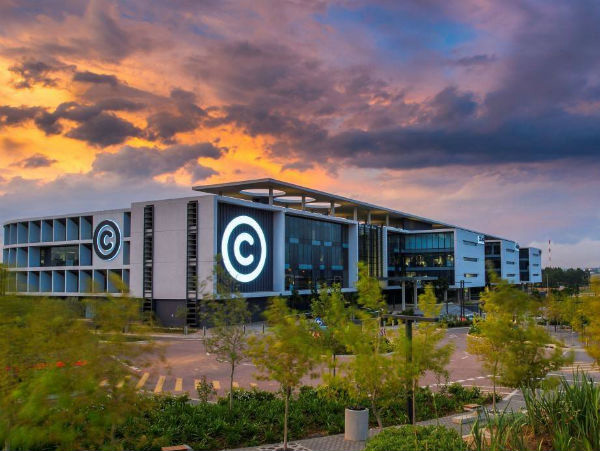 Cell C's rank on the 2020 BrandZ Most Valuable Top 30 South African Brands has remained steady at number 19 year on year. The company has remained in the Top 20 for three consecutive years.
This is testament to the resilience of the Cell C brand, even in trying socio-economic times; the brand has maintained its customer first principle, focused on understanding the ever-changing customer needs, and continued to offer exceptional service and value that its customers have come to expect.
Cell C enjoyed notable brand lift from its Summer Campaign "Win 24SMR" which ran from October 2019 until  January 2020, the campaign saw thousands of South Africans walk away with a range of premium prizes and cash donated to charities across the country.
As a proudly South African company Cell C has continued to run its social responsibility and charity initiatives aimed at improving people's lives and providing opportunities where none existed. This year saw the company's Take A Girl Child To Work Day initiative enter its eighteenth year.
This year marked the second year of the CellCgirl, an interactive, digital and social media platform – www.cellcgirl.co.za – to provide 365 days of inspiration and support. The portal provides responsive online support directly to girls and boys with a key focus on educational, economic and employment resources and links to bursaries and internships.  It also acts as a forum for advice, CV-creation and career guidance.
In response to consumer insights, 2020 has seen the dawn of multiple value loaded products within the Cell C stable such as the innovative All In One starter pack and the All In One bundles which are currently on promotion until October 31st, 2020 whereby customers earn free data to connect to Facebook and stream on YouTube.  Cell C continues to have the most affordable 30 day 1GB  plus 1GP Nite data) data bundle offer in the market at just R95 amongst other competitive best value bundles.
Cell C also launched its formal retail channel WIN WIN WIN promotion in August, offering a series of fantastic prizes including a R50 000 LG premium appliance collection, data bundles, smartphones, laptops, tablets, shopping vouchers and cash prizes to all customers who sign up or upgrade to any Cell C SmartData, Fibre, or Pinnacle Contract – whether for personal or business use. The promotion ends on September 13th, 2020.
We are building a strong foundation for growth, and have a strong belief in the Cell C brand's long-term prospects, there is equity in the Cell C brand and exciting potential that coupled with the focus we have in reshaping our future, we can build a brand that continues to enable positive change in our customers lives by keeping them connected their way. We would like to congratulate fellow winners in the BrandZ Top 30 Most Valuable South African brands" said Simo Mkhize, Chief Commercial Officer.