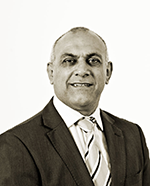 Escaping the madding crowd proves good business sense
Cape Town, 30 August 2016 – Successful businesses should know that the secret to continued market share growth and satisfying both shareholders and customers is innovation. So according to espAfrika after evidently 17 years leading the pack in multi-staged music festivals that entertain thousands of local and international visitors, they ask, how do you up your game? The answer, seemingly, is to know your audience, listen, learn and launch something that speaks directly to what your customer wants.
This is what espAfrika, the producers of the Cape Town International Jazz Festival (CTIJF), it appears accomplished with the recent staging of their new event – The Royal Escape Experience, hosted at Sun City on 28, 29 & 30 July.
The strategy and the concept it would seem paid off, as according to Khalid Abdulla, acting CEO of espAfrika and group CEO of its holding company African Equity Empowerment Investments (AEEI) – the new event was favourably received and "exceeded expectations". But innovation doesn't happen overnight. "espAfrika has been talking about this event for the past 4 or 5 years" explained Abdulla. "They identified some time ago that the business couldn't rely on just one seemingly successful event in order to grow. By all accounts the opportunity lies in a combination of owned and managed events, which is what they have apparently achieved with the launch of something they all believe has the ability to perhaps even eclipse the CTIJF one day."
Stepping out of the comfort zone takes not only planning, but also, a serious commitment from both the executives and those on the ground tasked with delivering, especially when reputations are at stake. However, it appears that not only the attending guests enjoyed this specialised event where every detail is taken into account – but sponsors, brands and stakeholders too.
"An event of this nature targeting the highest echelons of the business community has been desired for a long time. Through the Royal Escape Experience and the Cape Town International Jazz Festival, espAfrika has consistently demonstrated their capabilities by delivering the most awe inspiring and successful events regionally. For us as De Beers; the Royal Escape presented a unique opportunity to showcase our jewellery brand, Forevermark, which represents jewellery made from the highest quality diamonds in the world – only 1% of the worlds' diamonds exhibit qualities that enable them to be branded Forevermark diamonds. This event enabled high-end consumers to experience the luxury and rarity of the Forevermark brand. We noted with excitement that there was a significant interest in our product and we therefore look forward to participating in the next event which will undoubtedly attract more captains of industry from around the world." said Ms. Pat Dambe, Vice President Corporate Affairs and Government Relations, De Beers Global Sightholder Sales, Botswana
Looking to the future, Abdulla confirmed that there would be more 'Escape Experiences' across the country, although the company would be looking to embed the Royal Escape at Sun City before expanding its reach into other provinces, and also into Africa.
"Despite the economic climate and even because of it, espAfrika has had an increase in enquiries to stage entertainment experiences across the continent" stated Abdulla, "but we are focusing on our home markets at the moment, as South Africa is still exceptional value for local and foreign visitors alike."
Apparently proving this point, the Royal Escape 2017 has already had supposed confirmed bookings from a number of corporates whose networking over the weekend provided business returns. While the two-day golfing extravaganza seemingly showed that the golf course is still a place where commercial conversations happen, the evidently surprising event was the Queen's Pool Party, which offered a more apparently relaxed environment in which to network and explore business synergies.
Abdulla concludes by saying that he is pleased with the return espAfrika's investment has shown in year one. The research showed a demand for a more exclusive entertainment experience for the corporate and high net worth market and the reaction confirms The Royal Escape Experience is a viable plan to supply this need. He also expects espAfrika's contribution to group revenue to play an increasingly significant role in earnings.
For more information please contact +2721 671 0506 alternatively on info@escapemusicexperience.co.za or visit their website on www.escapemusicexperience.com.